Woman Hid Meth Pipe, Bag of Meth Inside Herself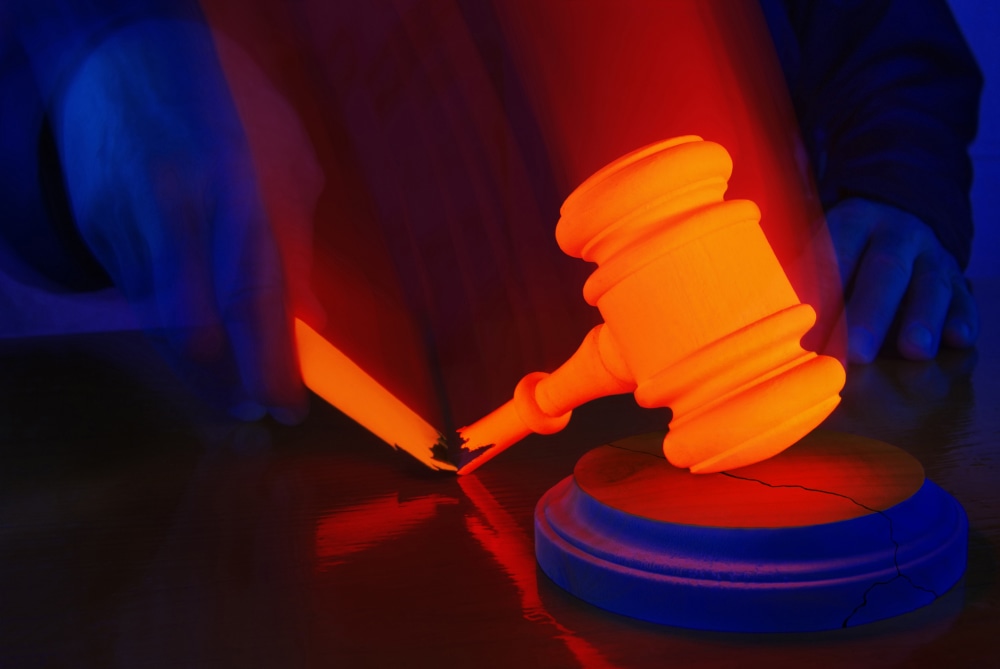 Nicole Lynn Denzer was pulled over by police for erratic driving on Tuesday but officers soon realized she had hidden meth and a pipe on her person.
Officer's initially searched her vehicle and arrested her for possession of a controlled substance. When they got to the local jail, police realized the Minnesota woman had drugs on her person as well, they just couldn't see it. A drug-sniffing dog investigated Denzer and was very interested in her ... err, crotch.
If it was a friend's dog it might have just been an embarrassing moment but police knew their K9 was only interested in one thing.
Following the search, Denzer admitted that she had hidden a bag of methamphetamine inside her vagina, reports Minnesota WCCO-TV.
Denzer pulled out a bag that contained 17 grams of meth and a small pipe.
Yes, that does mean an officer had to take that bag from her and store it as evidence. Every job has its bad days.
Police already had reason to believe Denzer had a controlled substance after the search of her car. Even if they hadn't found the drugs inside her, it's possible she would have been charged with possession anyway.
The additional drugs and paraphernalia found will only make things worse for Denzer and could serve to increase her punishment if she's convicted.
While hiding something in a body cavity may seem like a good idea, outside of television it's often messy and ineffective.
If you're stopped by police, a drug-sniffing dog can discover the hidden substance, like what happened to Denzer. Once arrested, body-cavity searches and strip-searches are permitted for all new inmates arriving at the jail. That applies even if your stay will be short.
If you aren't stopped by the police then an internal hiding space seems like overkill to conceal any illegal substances.
Still, Denzer isn't the first woman to think she's found a great hiding spot only to be busted shortly after.
Last May, two women thought they could get away with concealing things inside their own bodies. Rather than a clean getaway these women, as well as Denzer, got their 15 minutes for fame for something they'd probably rather keep to themselves.
Related Resources:
You Don't Have To Solve This on Your Own – Get a Lawyer's Help
Meeting with a lawyer can help you understand your options and how to best protect your rights. Visit our attorney directory to find a lawyer near you who can help.
Or contact an attorney near you: