'Naked' Apron Deemed Obscene, Gets Man Banned From Farmers Market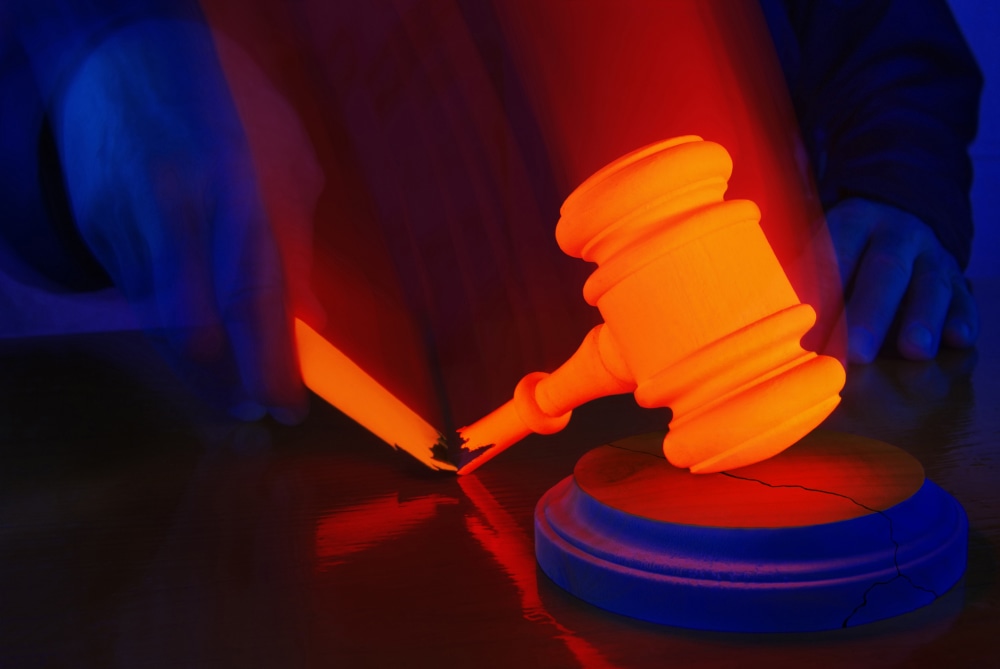 A Florida man known for donning a "naked woman" apron has been barred from his city's farmer's market for wearing the suggestive covering.
The city of Lake Mary, Florida, told part-time book vendor Tom Levine to lose his apron, which is painted to resemble a naked woman with bare breasts and a flower obscuring her nethers. But days later, he was told he could no longer attend the city's weekly farmers market.
Levine tells Orlando's WKMG-TV that the apron brings him business and that it's "a hand-painted piece of art." So can the city really bar Levine from wearing his "naked" apron?
City Won't Abide 'Obscene Material'
Although Levine's "naked" apron was good for drawing customers, it also attracted the attention of offended detractors at the farmer's market. The Lake Mary Mayor's office told WKMG that guests to the farmers market had been offended by the apron, and "[c]ity rules state they can kick out anyone with obscene material."
You can judge the apron for yourself in this clip from WKMG:
As far as obscenity goes, the U.S. Supreme Court has had an interesting time dealing with the issue. Mostly the Court has sided with city and state governments in barring "obscene" material from places of public accommodation (like a farmers market), but obscenity is hard to describe.
The closest legal definition comes from a case called Miller v. California, which noted that obscenity depends on:
Whether the average person, applying contemporary community standards, would find the work as a whole appeals to prurient interests;
Whether the work depicts or describes in a patently offensive way, sexual conduct specifically defined by state law; and
Whether the work, taken as a whole, lacks serious literary, artistic, political, or scientific value.
This definition attempts to distinguish what is "obscene" from modes of expression involving the naked human body which are protected by the First Amendment. Although Levine isn't likely to file suit, the city of Lake Mary would likely argue that despite Levine's belief in the apron's artistic value, it wasn't appropriate for the family-friendly farmers market.
Perhaps He Should Just Go Topless?
While Levine chose to hang up his "nude" apron and sell his books elsewhere, a topless vendor may actually have legal cause to fight the city of Lake Mary's rules.
For example, in New York, the state's highest court has ruled that laws which criminalize female toplessness, yet allow men to flaunt their bare chests, violate constitutional equal protection and should not be enforced.
Maybe it's time for Levine to sell books with a topless Mrs. Levine...
Follow FindLaw for Consumers on Facebook and Twitter (@FindLawConsumer).
Related Resources:
You Don't Have To Solve This on Your Own – Get a Lawyer's Help
Meeting with a lawyer can help you understand your options and how to best protect your rights. Visit our attorney directory to find a lawyer near you who can help.
Or contact an attorney near you:
Content For You