Name That Drug: Lady Passes Out in Tanning Salon, Gets Arrested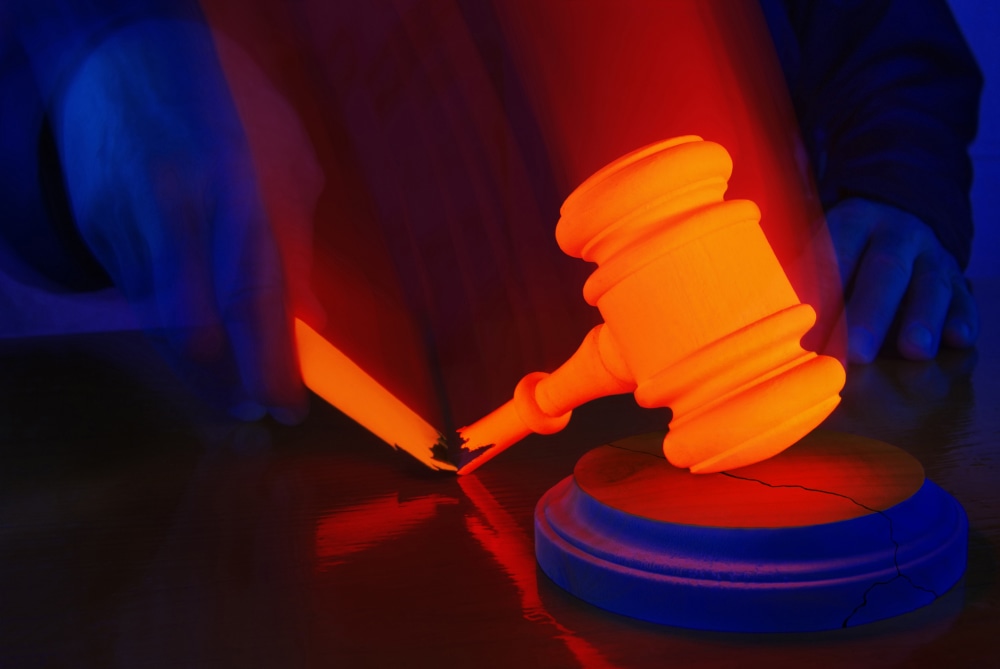 A bronzed woman allegedly under the influence of intoxicating substances was taken into custody in Louisville, Kentucky last week after she was found in a disoriented state at the Sun City tanning salon, reports the Courier-Journal. The police were summoned after Katrina R. Jackson, 27, failed to emerge from a private room in the salon after her twenty minutes were up.
Mindful of their obligation to provide darker pigmentation to all, the Sun Tan City employees first knocked on the door to the tanning room after Jackson had gone ten minutes over her allotted singeing.
They continued to knock for thirty minutes, then they contacted authorities.
(There's a line of people waiting for those harmful UV rays, lady!)
When the police and EMS personnel arrived, they found a very high woman who was unable to keep her balance. Jackson also allegedly slurred her speech and couldn't tell the officer what day it was. After searching her belongings, the officers found a mirror with a white substance on it.
Let's play a game: name that drug! White snorty substances bring to mind methamphetamines and cocaine. Louisville would make us lean more towards the former. However, both are stimulants. The descriptions of Jackson's behavior indicate a downer. We're stumped.
We do know, according to WHAS 11, that she was charged with public intoxication of a controlled substance, possession of drug paraphernalia, and possession of a controlled substance for the drug offenses. She was also charged with second-degree disorderly conduct after she verbally assaulted the other patrons of the salon.
(Uncontrolled rage ... perhaps it was a stimulant ...)
It'd be hard to estimate how much of a penalty she's facing without knowing exactly what that magic pixie dust was. If it was coke or speed, those are Schedule I or II substances or narcotics, and therefore possession is a class D felony. That means a maximum of three years on just the possession rap.
However, the lawmakers in Kentucky aren't completely soulless. For first time offenders, deferment through the Drug Court program is the preferred punishment. This means the offender is usually placed in a drug treatment program. If the program is completed successfully, the charges are dropped.
If they wish, they can then resume tanning. After all, is there anything else to do in Kentucky?
Related Resources:
You Don't Have To Solve This on Your Own – Get a Lawyer's Help
Meeting with a lawyer can help you understand your options and how to best protect your rights. Visit our attorney directory to find a lawyer near you who can help.
Or contact an attorney near you:
Content For You