'Not Real Fruit in My Doughnut' Might Be Strangest Krispy Kreme Lawsuit Ever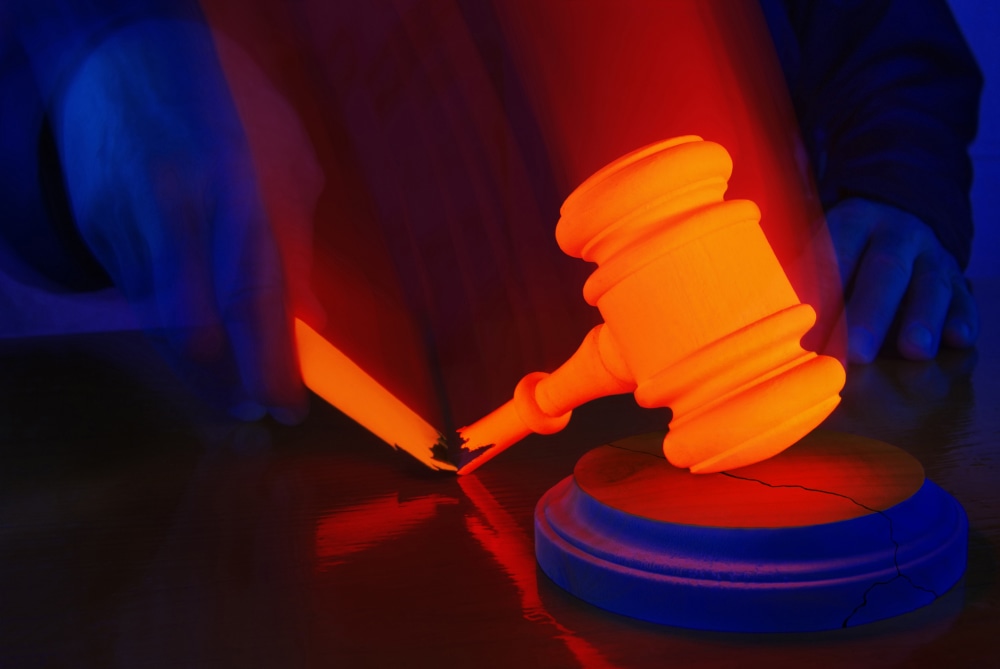 There are the things you go to Krispy Kreme for: frosting, fat, comfort, calories, and icing. Fresh fruit, on the other hand, is normally not among the donut chain's top selling points. Still, there are selections like Glazed Raspberry Filled, the Glazed Blueberry Cake, and the Maple Iced Glazed sitting right there on the menu, so perhaps you could excuse Jason Saidian for thinking those raspberries, blueberries, and, uh, maples would be real, and not just flavoring and food coloring.
When Saidian found out he'd been duped by the most trusted name in the school fundraising game, he did what any other disgruntled donut customer would do. He filed a $5 million lawsuit against the company.
Glazed and Confused
Most of us don't consider donuts as health food, but maybe we're selling them short. After all, Saidian's lawsuit claims raspberries "are a rich source of Vitamin C, Vitamin K, Potassium, and dietary fiber" and "help fight against cancer, heart disease, and age-related decline," that blueberries "have the potential to limit the development and severity of certain cancers and vascular diseases" and may be "one of the richest sources of antioxidant phytonutrients," and that maple syrup "contains an abundant amount of naturally occurring minerals such as calcium, manganese, potassium and magnesium" and is also a source of beneficial antioxidants that "have shown to help prevent cancer, support the immune system, lower blood pressure and slow the effects of aging."
So with all these opportunities to make its customers healthy, what did Krispy Kreme do? They used "imitation raspberries," "blueberry gumbits," and a lot of corn syrup and artificial food coloring. Come on, Krispy Kreme -- at least the "Glazed Lemon Filled" doughnuts contain lemon juice, the "Glazed Strawberry Filled" doughnuts contain strawberries, and the "Cinnamon Apple Filled" doughnuts contain both apple and cinnamon.
Dietary Donut Holes
The lawsuit claims that Krispy Kreme misled consumers about the quality of their ingredients, therefore charging more than they otherwise could've, and deprived consumers of the health benefits of real fruits they could've found in Krispy Kreme's doughnuts or bought elsewhere.
So be warned, health-conscious consumers: get your doughnut fix at Krispy Kreme, and find your fresh fruits in Crunch Berries, Fruit Roll Ups, and Naked Juice.
Related Resources:
You Don't Have To Solve This on Your Own – Get a Lawyer's Help
Meeting with a lawyer can help you understand your options and how to best protect your rights. Visit our attorney directory to find a lawyer near you who can help.
Or contact an attorney near you: