Nude Swimmer Distracts Man in Alleged Burglary Plot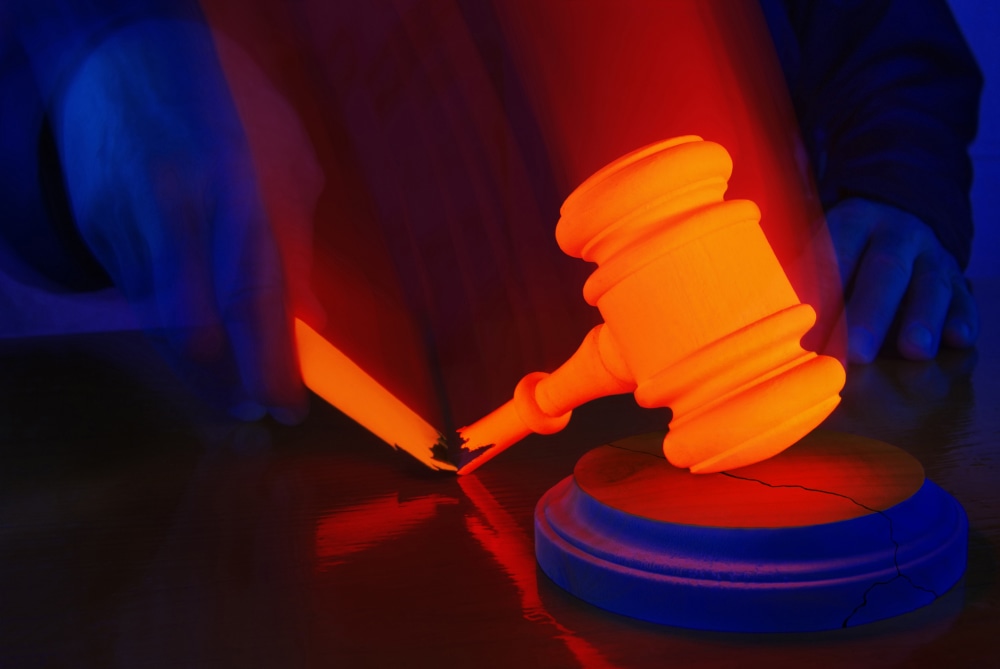 A naughty nude swimmer distracted a Tennessee man in an alleged burglary plot that made quite a splash in his neighborhood.
Stephen Amaral, 54, of Crossville, Tennessee, claimed a menacing mermaid woman asked to go skinny-dipping in his pool while, unbeknownst to Amaral, the woman's husband burglarized his home.
Here's the skinny on how it happened:
An Indecent Proposal
Amaral said the couple, whom he knew from the neighborhood, visited his house Saturday afternoon. The woman asked if she could swim in his pool.
Amaral told her she could, and she then asked her husband to fetch her cigarettes from the house, reports Nashville's WKRN-TV.
Then things took a turn for the risqué...
The woman allegedly asked if she could swim naked, which the victim said was alright with him. He was apparently enraptured by the sight of the skinny-dipper for about 20 minutes.
Following the woman's nude swim, "I escorted her outside and invited her to church, but she said she didn't have time for that," Amaral told WKRN.
Later, he realized his home had been burglarized. The woman's husband allegedly stole $1,195 worth of items from Amaral's home, including a handgun, jewelry and medication.
Wading Into Trouble
The naked swimmer and her partner in crime have been identified, but have not been apprehended. If they're caught, they could potentially face charges of burglary or theft, and perhaps even conspiracy.
A burglary occurs when a person unlawfully enters a structure with the intent to commit a crime inside. Generally, no physical breaking or entering is required, so walking through an open door would be sufficient.
Here, it seems like the saucy Bonnie and Clyde couple was invited into the home. Even so, prosecutors would likely argue Amaral didn't consent to their unlawful plot.
As for theft, Tennessee laws use the value of the property to determine whether to charge the offense as a misdemeanor or felony. A heist of nearly $1,200 is a Class D felony in Tennessee.
Related Resources:
You Don't Have To Solve This on Your Own – Get a Lawyer's Help
Meeting with a lawyer can help you understand your options and how to best protect your rights. Visit our attorney directory to find a lawyer near you who can help.
Or contact an attorney near you: