Oklahoma Court OKs Forcible Sodomy If Victim Is Passed out Drunk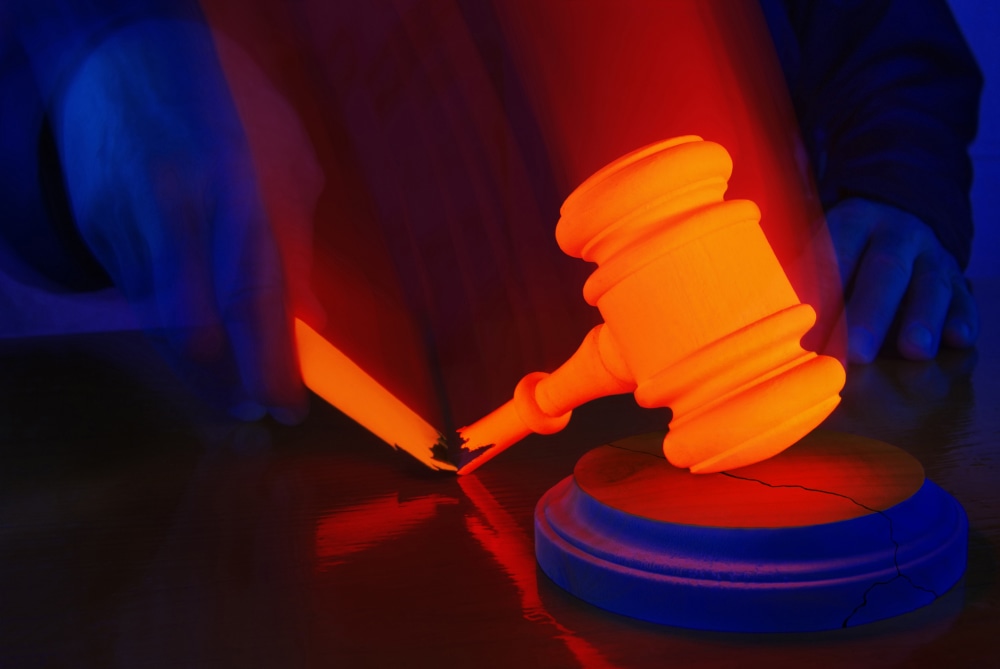 In a bizarre legal loophole, Oklahoma's criminal statutes don't prohibit forcible oral sodomy if the victim is too intoxicated to consent, even to the point of complete unconsciousness. So said a unanimous state appeals court, confirming a lower court's dismissal of criminal charges against one teen who had oral sex with another who said she has no memory of the incident and whose blood alcohol content afterwards was .34.
In a curt, two-page opinion, four judges on Oklahoma's Court of Criminal Appeals agreed that they "will not, in order to justify prosecution of a person for an offense, enlarge a statute beyond the fair meaning of its language." So what is the statute, and what, specifically, is its language?
The Statute
As written (and nearly impossible to find on the Interwebs), Oklahoma's forcible sodomy statute prohibits five specific acts:
Sodomy committed by a person over eighteen (18) years of age upon a person under sixteen (16) years of age; or
Sodomy committed upon a person incapable through mental illness or any unsoundness of mind of giving legal consent regardless of the age of the person committing the crime; or
Sodomy accomplished with any person by means of force, violence, or threats of force or violence accompanied by apparent power of execution regardless of the age of the victim or the person committing the crime; or
Sodomy committed by a state, county, municipal or political subdivision employee or a contractor or an employee of a contractor of the state, a county, a municipality or political subdivision of this state upon a person who is under the legal custody, supervision or authority of a state agency, a county, a municipality or a political subdivision of this state; or
Sodomy committed upon a person who is at least sixteen (16) years of age but less than twenty (20) years of age and is a student of any public or private secondary school, junior high or high school, or public vocational school, with a person who is eighteen (18) years of age or older and is employed by the same school system.
And none of the five strictly cover what happened in this case, where a 17-year-old boy gave a 16-year-old girl a ride home after both had been drinking. The girl says she remembers nothing after getting into the car and another passenger recalled her going in and out of consciousness. The girl was dropped at her grandmother's and eventually taken to the hospital, were a sexual assault examination found the boy's semen around her mouth. The boy claimed she consented to oral sex.
The Decision
The court may have stretched the definition of "unsoundness of mind" to include drunken unconsciousness, but that's probably not what the legislature meant when it wrote the law. Instead, the court noted "[t]he Legislature's inclusion of an intoxication circumstance for the crime of Rape ... is not found in the five very specific requirements for commission of the crime of Forcible Sodomy," and therefore, "Forcible Sodomy cannot occur where a victim is so intoxicated as to be completely unconscious at the time of the sexual act of oral copulation."
While the appeals court noted the absence of legislative language to cover incidents like these, Oklahoma lawmakers blasted what they called a "court-created loophole" and vowed to fix the statute.
Follow FindLaw for Consumers on Facebook and Twitter (@FindLawConsumer).
Related Resources:
You Don't Have To Solve This on Your Own – Get a Lawyer's Help
Meeting with a lawyer can help you understand your options and how to best protect your rights. Visit our attorney directory to find a lawyer near you who can help.
Or contact an attorney near you: