Ore. Students Celebrate Mother's Day With Tesla Tattoos From Teacher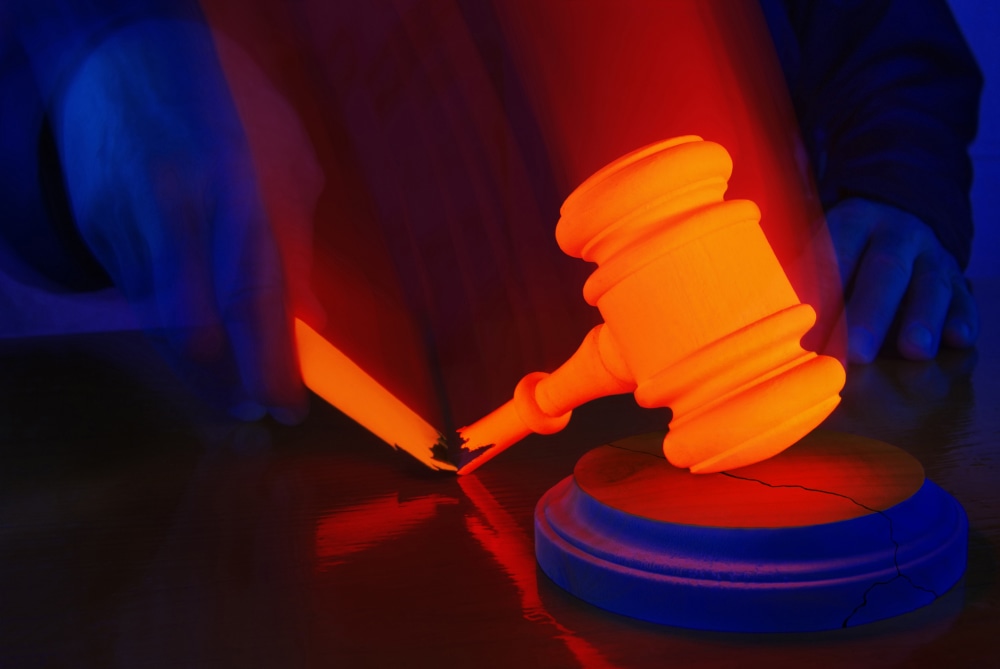 The nation recoiled in horror when an Oregon teacher was arrested for tattooing "I (heart) Mom" on students in his science class using a Tesla coil. Sam Dufner faced felony charges and the rage of parents everywhere.
Until, that is, the students themselves made it clear they volunteered for the electric branding and everyone was "laughing when they went up there," according to Cheyenne Ward, a student in the class. The charges against Dufner have since been dropped, so we can all go back to loving our moms and learning science, maybe even at the same time.
Coils In the Classroom
You may remember Nikola Tesla's inventions from your favorite sci-fi movie or your local Spencer's Gifts. The coil is an electrical transformer developed by Tesla as an attempt to wirelessly transmit electrical energy. Teachers use them in classrooms to demonstrate high voltage electrical currents and also to make the class fun.
The coil can have an effect on skin, and deliver minor burns if it is held close enough. In his class, Dufner asked for volunteers to touch the coil and agreed to students' requests for specific marks. Ward said,
"He was making, like, smiley faces and stars, but some students wanted to see how long they could hold it there. Almost every student did it and everyone was laughing when they went up there... Nobody was sad or upset. It didn't hurt at all."
A few students requested tattooed messages to their mothers, and one concerned parent (probably a dad) thought it went a little too far.
Crime of the Century
Well, not quite. According to Lt. Steve Birr of the Salem Police Department: "I think this Tesla coil demonstration shows a lack of judgment. This not the crime of the century, but we expect more from our teachers."
Dufner was actually charged with criminal mistreatment, a Class C felony under Oregon law, if:
The person, in violation of a legal duty to provide care for a dependent person or elderly person, or having assumed the permanent or temporary care, custody or responsibility for the supervision of a dependent person or elderly person, intentionally or knowingly:
(A) Causes physical injury or injuries to the dependent person or elderly person
While it could be argued that Dufner did cause physical injuries to his students in his temporary care, charges were probably dropped because students volunteered for the tattoos, thus providing consent.
And in this country we don't jail teachers who help with Mother's Day presents.
Follow FindLaw for Consumers on Facebook and Twitter (@FindLawConsumer).
Related Resources:
You Don't Have To Solve This on Your Own – Get a Lawyer's Help
Meeting with a lawyer can help you understand your options and how to best protect your rights. Visit our attorney directory to find a lawyer near you who can help.
Or contact an attorney near you: