Bad News for Double Jeopardy Defendants, But What About Roe v. Wade?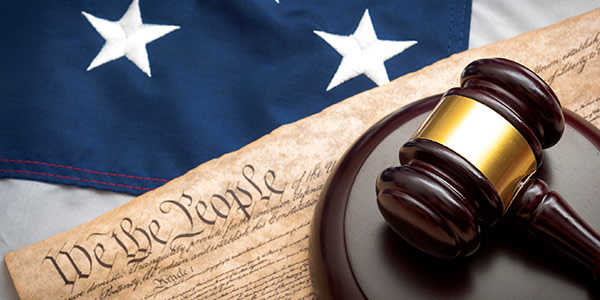 A lone opinion about an unrelated issue in a Supreme Court case doesn't usually hold a lot of weight. But these are unusual times.
In Gamble v. United States, the U.S. Supreme Court ruled 7-2 that double jeopardy did not spare a man from state and federal charges for illegal gun possession. The justices upheld the "dual sovereignty doctrine," which provides that two offenses are not the "same offense" for double jeopardy purposes if prosecuted by separate sovereigns.
Court-watchers observed that it was bad news for Paul Manafort, who is facing a similar predicament for his crimes. But one concurring justice raised more concerns about the future of precedent.
Lone Opinion
Justice Clarence Thomas has long held a different opinion about the Supreme Courts' role regarding stare decisis. As the late Justice Antonin Scalia said, Thomas doesn't believe in it. "If a constitutional line of authority is wrong, he would say 'let's get it right,'" Scalia told a biographer.
That was almost two decades ago, but some things never change. According to Thomas now, his colleagues should think more about reversing precedent.
"In my view, the Court's typical formulation of the stare decisis standard does not comport with our judicial duty under Article III because it elevates demonstrably erroneous decisions -- meaning decisions outside the realm of permissible interpretation -- over the text of the Constitution and other duly enacted federal law," he wrote.
Gamble is a criminal case, but that's not what Thomas was talking about. A lot of people think he was taking about Roe v. Wade.
Roe v. Wade
Abortion rights have been on the national radar since before Roe was decided in 1973. But since President Trump put two new justices on the Supreme Court, abortion alarms have been ringing.
Justice Stephen Breyer sounded one last month, when he questioned why the High Court overruled precedent in a tax case. Overturning well-reasoned decisions undermines the stability of the law and "can only cause one to wonder which cases the court will overrule next," he added.
One can only wonder, but for now it looks like nobody is following Thomas on the record. None of his colleagues signed on his opinion. This time.
Related Resources:
Content For You