SCOTUS Again Rejects Obamacare Challenge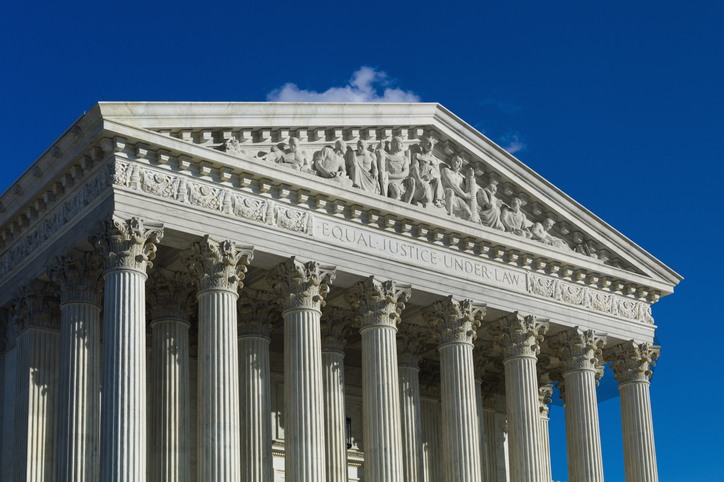 Obamacare lives on.
The Affordable Care Act survived another major U.S. Supreme Court challenge on June 17, as justices rejected the latest Republican effort to kill the law by a 7-2 vote.
The action marked the third time the court has turned back Republican attempts to repeal it. The court upheld Obamacare 5-4 in 2012 and 6-3 in 2015.
Justices: Plaintiffs Lacked Standing
In rejecting the latest effort, the court considered an argument from 18 states and two individuals who sought to throw out the law in its entirety. In ruling against them, the justices left alone the plaintiffs' central argument that the individual mandate – the initial requirement that Americans must purchase health insurance or pay a penalty – is unconstitutional.
Instead, they issued a narrow ruling based on the plaintiffs' legal standing: The states had not experienced harms that would give them standing to challenge the law.
Despite the fact that Congress removed the penalty in 2017, the plaintiffs nevertheless pushed ahead with their effort to overturn the law on constitutional grounds. With that action by Congress, the plaintiffs looked back to Chief Justice John Roberts' majority opinion in the court's 5-4 rejection in 2012, which upheld the mandate as a requirement authorized by Congress' powers to levy taxes. The plaintiffs reasoned that when the penalty was removed, that made the entire law unconstitutional because the mandate requirement could no longer be justified as a tax.
The justices decided, however, that any examination of the merits of that argument was not warranted for the simple reason that the plaintiffs were unable to show how the law has harmed them.
"For these reasons, we conclude that the plaintiffs in this suit failed to show a concrete, particularized injury fairly traceable to the defendants' conduct in enforcing the specific statutory provision they attack as unconstitutional," Justice Stephen G. Breyer wrote for the majority. "They have failed to show that they have standing to attack the Act's minimum essential coverage provision."
Future Obamacare Challenges May Be Tougher
Despite the narrowness of the ruling, which fell short of assessing the constitutionality of the ACA, many observers believe it may mean that Obamacare is here to stay. The string of Supreme Court failures coupled with the law's public acceptance and entrenchment in the health-care system might mean that if Republicans seeking to overturn the law may be fighting an increasingly uphill battle.
"By holding that these individual plaintiffs and states lacked 'standing' to sue, the justices avoided deciding whether the ACA as revised is constitutional – but also made it much harder for anyone to get that issue into the courts going forward," University of Texas law professor Steve Vladeck told CNN. "In essence, they sucked the oxygen out of the ACA's continuing constitutional fire."
Related Resources
Content For You