SCOTUS: Appellate Courts Have Final Say Over Appellate Court Costs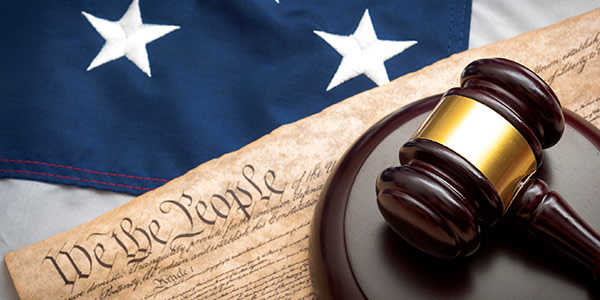 The Supreme Court issued yet another unanimous decision this term, holding that a lower court does not have the authority to alter a federal appeals court ruling awarding certain costs to the prevailing party. The decision settles a split among circuit courts and means that appellate courts have the final say over the costs associated with an appeal.
A Dispute Over Taxes
The issue arose when a group of Texas municipalities filed a class-action lawsuit in federal court, seeking back taxes from Hotels.com and other online travel companies (OTCs). The Texas cities argued that OTCs owed taxes on discounted room rates and accompanying service fees. The cities won in federal district court and were awarded $55 million in back taxes.
However, the OTCs successfully appealed this decision in the Fifth Circuit, which remanded the case back to the district court. As allowed under Federal Rules of Appellate Procedure, the OTCs sought fees and costs for the lawsuit. However, notably, the OTCs sought $2.3 million compensation for premiums paid on supersedeas bonds, which is ultimately why the Supreme Court took up the case.
Supersedeas Bonds
A supersedeas bond occurs when a defendant wants to delay the payment of a judgment while appealing the case. To do so, the defendant has to provide a security to avoid paying the judgment within 30 days. Once a supersedeas bond is issued, if the higher court upholds the decision against the defendant, the defendant then becomes on the hook for the judgment, plus interest, court costs, and attorney's fees. But if it is overturned, the defendant has been able to avoid paying the judgment. A supersedeas bond is routinely used in appeals to avoid complications that can arise from paying a judgment that is later overturned.
Seeking Costs for Bond Premiums
Back in the district court, the OTCs sought reimbursement for the premiums they paid on their supersedeas bonds, in an amount totaling $2.3 million. San Antonio, representing the plaintiff class, argued against it, but the district court judge found that it did not have the authority to alter the allocation of costs issued by a federal appellate court. San Antonio appealed, but the district court's decision was affirmed. The Supreme Court, on Thursday, also agreed.
Appellate Courts Control Appellate Costs
Justice Alito wrote the opinion for the unanimous court. According to the Supreme Court justices, Rule 39 of the Federal Rules of Appellate Procedure "gives discretion over the allocation of appellate costs to the courts of appeals."
Justice Alito wrote the decision for the court, holding that the most natural reading of Rule 39 is that "a court of appeals may apportion costs in accordance with the parties' relative success, so that if, for example, the appellant wins what is essentially a 75% victory, the appellant can be awarded 75% of its costs."
Related Resources
Content For You