$30M Lawsuit: Fox Used Ali's Likeness Without Permission in Super Bowl Promo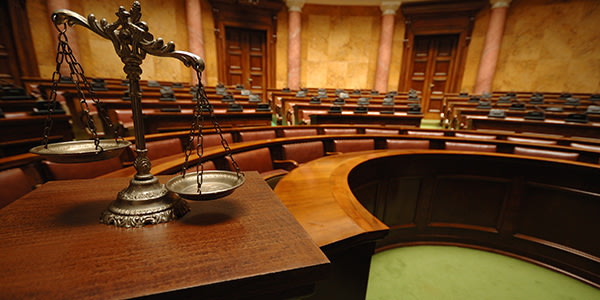 Muhammad Ali passed away in June 2016, eight months before Super Bowl LI kicked off in February 2017. But Ali still left his mark on the big game, appearing in a three-minute promotional ad for Fox before the game, an ad that, according to a $30 million lawsuit against the broadcaster, "uses Ali to define greatness and ultimately to compare the NFL legends to Ali and thus to define them and the Super Bowl as 'greatness' too."
The only problem with that ad? Fox didn't clear it first with Muhammad Ali Enterprises LLC, which owns Ali's trademark rights, copyrights, right of publicity, and all other intellectual property rights. Hence the lawsuit, which you can see below:
Super v. Greatest
Muhammad Ali Enterprises (MAE) is suing Fox for false endorsement and violation of the right of publicity and seeking damages and any profits "unjustly gained" by the broadcasting company. The promotional video aired immediately before the Super Bowl broadcast, and featured extensive references to the Greatest:
Throughout the video, it refers to and depicts Ali, following him through his boxing career and highlighting his controversies and personal achievements, including his principled stance as a conscientious objector and his lighting the torch at the 1996 Summer Olympics in Atlanta. The video informs or reminds the viewer of the characteristics and accomplishments that made Ali "The Greatest," repeatedly defining "greatness" with examples Ali set in his life.
But instead of merely being a tribute to the recently deceased boxing legend, the video juxtaposes images of Ali with images of NFL greats, linking the two, with a narrator inviting the viewer to "walk with me to that light at the end of the tunnel ... it's the only way to prove you're worthy of being called 'The Greatest.'" Immediately after the video ended, television screens across the world displayed the Super Bowl LI logo.
Identity Property
MAE's lawsuit claims the promotional video "uses Ali's identity to promote Fox and its broadcast services," but "Fox never requested or received MAE's permission to use Ali's identity or to imply his endorsement in connection with the services offered by Fox, including its broadcast of the Super Bowl." The suit is seeking at least $30,000,000 in damages, along with attorneys' fees and costs, and "a permanent injunction requiring Fox to refrain from any use of Ali's identity without prior authorization from MAE." Here's the lawsuit in full:
Muhammad Ali Enterprises v. Fox Broadcasting Company by FindLaw on Scribd
Content For You