Supreme Court Nominees Could Face Tough Decisions About Stocks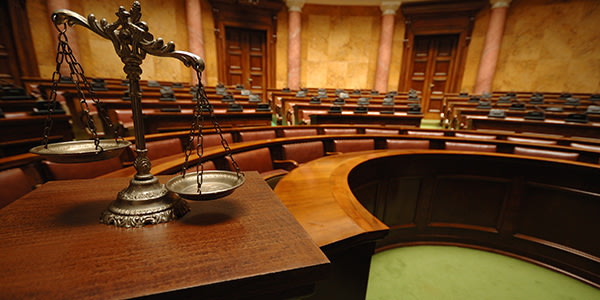 Many of the people whose names are being bounced around as possible candidates to fill the seat vacated by Justice David Souter have
extensive holdings
in companies whose cases might end up before the Supreme Court.
If selected to the Court, those candidates will have to decide whether to recuse themselves if such a case does come before the court, or whether to just get rid of the stock altogether.
It's an old question, and the Justices have dealt with it in different ways. Sandra Day O'Connor chose not to take part in over 700 cases that involved a potential financial conflict during her time on the Court. Other justices have opted to turn over their holdings to a blind trust that would manage the assets without informing the justice of where the money was actually invested.
Just this term, the issue of recusal arose over Chief Justice John Roberts' ownership of Pfizer stock. The Court was scheduled to hear arguments in a major medical product safety and labeling case,
Wyeth v. Levine
. Meanwhile, Pfizer had purchased Wyeth, the defendant in the case, leading many legal commentators to argue that Roberts should step away from the case.
Roberts did not do so, and joined the dissent in opposing the Court's eventual ruling against the company.
Roberts' Pfizer ownership also created conflict last term when the Chief Justice decided not to participate in the decision in
Warner-Lambert Company v. Kent
, which dealt with claims for damages against makers of federally approved pharmaceuticals. The case eventually resulted in a 4-4 tie.
Also last term, the Court automatically affirmed a lower court's decision to allow a case against 50 companies that did business with the South African apartheid regime to move forward after the Court could not muster a quorum to decide whether or not to hear the case. Four justices had to recuse themselves because of financial or personal interests in the companies named as defendants.
As more and more wealth enters the stock market, it's becoming likely that these types of situations will arise with increasing frequency. Judges are not required to sell their stock holdings, but must recuse themselves if they own any shares in a company that is party to a case. This, in turn, can lead to a lack of quorum or a tie decision like the ones above.
Congress has already made divestiture for judges more appealing financially, but is it time for a rule
requiring
members of the Supreme Court to divest themselves of their holdings and place their assets into a blind trust or mutual fund?
The Court, in love with its tradition, would likely oppose such a rule vigorously. But do the instances recounted above show a need to buck the Court's tradition and ensure that the justices will be available to decide on important legal questions?
Does blind Justice require a blind trust?
You Don't Have To Solve This on Your Own – Get a Lawyer's Help
Meeting with a lawyer can help you understand your options and how to best protect your rights. Visit our attorney directory to find a lawyer near you who can help.
Or contact an attorney near you:
Content For You