Texas Abortion Laws Still in Effect After Supreme Court Review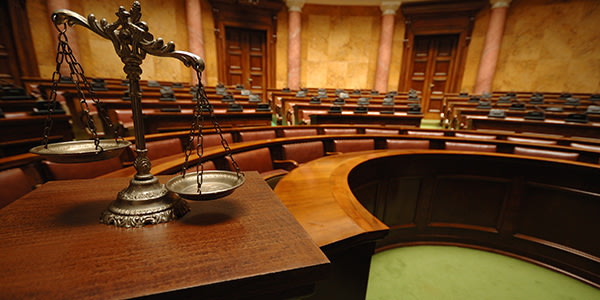 The U.S. Supreme Court's ruling on Tuesday left Texas' new abortion laws in effect, including the provision requiring abortion providers to have admitting privileges at nearby hospitals.
According to Bloomberg, the High Court decided in a 5-4 vote to allow the controversial Texas abortion laws to remain in effect while the 5th U.S. Circuit Court of Appeals hears arguments about the laws' validity. This ruling was made despite pleas from Planned Parenthood and other Texas abortion providers to stop a law that has "prompted at least a dozen clinics to close."
What does the U.S. Supreme Court's decision mean for Texas women?
5th Circuit's Decision Affirmed
The controversy over abortion regulations in the Lone Star State began in July 2013 when Gov. Rick Perry signed the restrictions on abortion providers into law. This was only weeks after state Sen. Wendy Davis' now-famous filibuster of the bill, a protest which has formed a substantial plank in her campaign for Texas governor.
After the law was passed, Planned Parenthood filed suit in federal court in order to block the law from taking effect. The organization succeeded in preventing the law from being enforced in federal district court, but the state appealed to the 5th Circuit.
At the appellate level, the 5th Circuit granted a stay on the lower court's judgment, effectively "unblocking" the abortion law until the appellate court came to a decision on the law's constitutionality.
Planned Parenthood appealed the 5th Circuit's decision (which allow the law to be enforced) to the U.S. Supreme Court. The Court decided in a 5-4 split to leave the law alone while the 5th Circuit prepares to rule on its merits.
Effect on Abortions in Texas
The High Court considered the fact that by some estimates up to one-third of the state's abortion clinics could be shuttered by the new abortion regulations. Bloomberg reports that the 5th Circuit's ruling in late October has already caused "women's clinics in five cities to stop providing abortions."
Writing for the dissent in the Supreme Court's opinion, Justice Stephen Breyer worried that the Court's decision could leave "24 counties" in Texas' Rio Grande Valley without an abortion provider and possibly reducing "access to safe abortions elsewhere in Texas."
Women have the constitutional right to have access to medically safe abortions -- especially before the fetus is viable -- and Texas' law may violate that right. Planned Parenthood and women everywhere may have to await the 5th Circuit's decision sometime in 2014 to have this right vindicated.
Follow FindLaw for Consumers on Facebook and Twitter (@FindLawConsumer).
Related Resources:
Content For You