The Disposition of the Supreme Court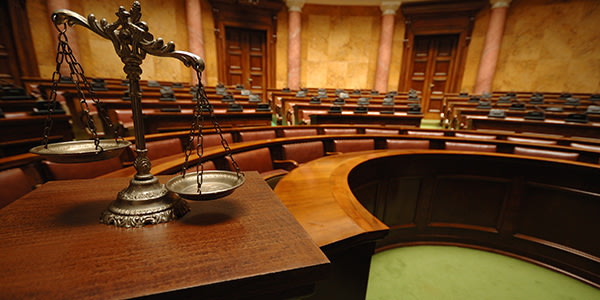 There has been much ado over Supreme Court nominee Sonia Sotomayor's supposed personality clashes with other members of the courts that she has served on. According to her detractors, this demonstrates that she does not have the judicial temperament necessary for a Supreme Court justice.
But an
interesting piece
in the New York Times yesterday appears to debunk the myth of Supreme Court justices as a staid, stolid group, and exposes the personality quirks of justices, both past and present. The message of the piece, written by Harvard Law School professor Noah Feldman, is that Supreme Court justices display the same personal fallibility and social gracelessness that any other human being does, but also that these flaws and blemishes do not impede their ability to rule on constitutional issues. On the contrary, the author argues, they imbue each justice's constitutional jurisprudence with humanity, and eventually enhance the rich tapestry of constitutional law in this country.
Perhaps this is what Sotomayor was referring to when she made her now-infamous comment about Latina women possessing more sensitivity than white men. Perhaps it is also what the current conservative movement on the court, obsessed with original intent, seems to forget about the subtle art of constitutional interpretation. After all, Justice Scalia's constitutional ideas and the resulting opinions and dissents would not be the same without his inexorable irascibility, even though he claims to simply be giving effect to the intent of the founding fathers.
Wherever you come out on the political spectrum, the important point to take away from Professor Feldman's piece is that justices with personality - even combative, remote or pedantic personalities - have poured their charisma into our nation's body of constitutional law since the beginning of the Supreme Court. The possibility of a strong-willed, even arrogant, justice is nothing new, nor will it prevent the further intellectual development of the Court's constitutional decisions.
Instead of focusing on Sonia Sotomayor's disposition when confirmation hearings begin on July 14th, Senators should instead review her qualifications and the tenor of her decisions to determine whether she is the right person, and not just the right personality, for the job.
You Don't Have To Solve This on Your Own – Get a Lawyer's Help
Meeting with a lawyer can help you understand your options and how to best protect your rights. Visit our attorney directory to find a lawyer near you who can help.
Or contact an attorney near you: