The Supreme Court Opens Up The Last Argument Cycle of the Current Term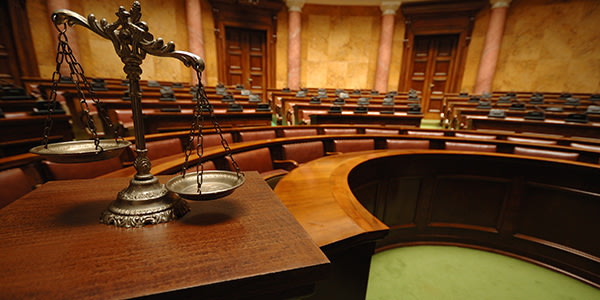 It's a busy day over at One First Street, as the Supreme Court kicks off the final argument cycle of the current term. The court is definitely going out in style, choosing to hear some of the most controversial and potentially-landmark cases at the end of the term, rather than at the beginning as Chief Justice John Roberts had
originally intended
.
Here's a rundown of some of the notable cases and occurrences before the Supreme Court:
Early release of voting rights audio
(
SCOTUSblog
)
The Supreme Court has agreed to the prompt release for broadcast, soon after 11 a.m. on Wednesday, April 29, of the audiotape of the oral argument that day in Northwest Austin Municipal District v. Holder (08-322). The case involves the constitutionality of Congress' 25-year extension of Section 5 of the 1965 Civil Rights Act, which requires a number of state and local governments to get permission in Washington to change their election laws or procedures.
U.S. Supreme Court Agrees to Hear "Crush Video" Free Speech Case
(
The Volokh Conspiracy
)
The relevant statute, 18 U.S.C. § 48, criminalizes (a) "knowingly creat[ing], sell[ing], or possess[ing] a depiction of animal cruelty with the intention of placing that depiction in interstate or foreign commerce," though with an exception for (b) "any depiction that has serious religious, political, scientific, educational, journalistic, historical, or artistic value."
On Tap at the Supreme Court: Strip-Searches at School
(
WSJ Law Blog
)
Everyone seems to be buzzing about a case to be argued tomorrow called Safford Unified School District #1 v. Redding. At issue: whether officials at an Arizona middle school acted within the bounds of the Fourth Amendment when they strip-searched a female student after suspecting she was hiding prescription-strength Ibuprofen in her underpants. (The suspicion was based largely on a "tip" from a fellow student.)
Justices skeptical on allowing Iraq to be sued
(
AP
)
The Supreme Court seemed skeptical on Monday about holding the current Iraqi government responsible in American courts for the acts of Saddam Hussein's regime.
Transcripts of the oral arguments are available at
SCOTUSWiki
.
Va. whistleblower loses bid for reinstatement
(
AP
)
The Supreme Court has rejected the appeal of a fired bank executive who blew the whistle on alleged shoddy accounting practices and wants his job back.
Court to decide if prosecutors can be sued
(
AP
)
The Supreme Court will consider whether prosecutors have to face a lawsuit from two men whose convictions for killing a retired police officer were set aside.
Court turns down challenge to jury's use of Bible
(
AP
)
The Supreme Court has turned away a challenge from a death row inmate in Texas who claimed his constitutional rights were violated by jurors who consulted a Bible during deliberations.
Court to weigh state's duty to English learners
(
AP
)
The Supreme Court on Monday takes up an Arizona case that could limit a federal court's power to tell states to spend more money to educate students who aren't proficient in English.
Transcripts of the oral arguments are available at
SCOTUSWiki
.
You Don't Have To Solve This on Your Own – Get a Lawyer's Help
Meeting with a lawyer can help you understand your options and how to best protect your rights. Visit our attorney directory to find a lawyer near you who can help.
Or contact an attorney near you: