Thomas-Rasset Spins Right 'Round on RIAA Settlement Offer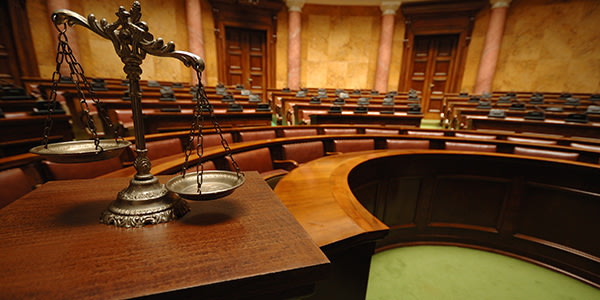 This news from the depths of Minnesota winter will not provide any warmth to the Recording Industry Association of America. According to the eCommerce Times, the defendant in the well publicized illegal downloading case, Capitol Records v. Thomas-Rasset Jammie Thomas-Rasset, has decidedly turned down the settlement offer of the RIAA to reduce the court award against her to $25,000.00. Mind you, that's down from $54,000 and that's down from the original jury award of $1.92 million. But Thomas-Rasset is hanging tough.
In case you have not been following the ongoing drama of the Capitol Records case (previously noted in this blog), the Minnesota mom of four was sued for the illegal downloading of 24 sounds and sharing them on a file sharing service. Federal Judge Michael Davis remitted the jury's initial award to plaintiffs of $80,000 a song down to $2,250 per tune. For an excellent and detailed discussion of remittitur, go to Ben Sheffner's blog, Copyrights & Campaigns.
The RIAA presumed they were making a reasonable offer to Ms. Thomas-Rasset, by proposing a settlement of just $25,000, to be donated to a musician's charity. The RIAA spokeswoman said in a statement reported on Copyrights & Campaigns, "It is a shame that Ms. Thomas-Rasset continues to deny any responsibility for her actions rather than accept a reasonable settlement offer and put this case behind her." The RIAA has indicated they will prepare for a new trial, an action that will cost them a significant amount in attorney's fees. Thomas-Rasset is being represented pro-bono by law partners Joe Sibley and Kiwi Camara.
The likely sticking point in the settlement offer? The RIAA's demand that Thomas-Rasset ask the judge to vacate his decision lowering her penalty.
Speaking to the eCommerce Times, attorney Doug Panzer, an attorney with Caesar, Revise, Bernstein, Cohen & Pokotilow, says the decision written by Davis, while not binding on other cases, may sway other judges when deciding on other large settlements granted against other alleged music bandits. "Without a doubt, the biggest issue the RIAA is facing here is ... Judge Davis's opinion -- a very well-reasoned opinion that seems to approach the issues from every angle...," he said.
One such case (discussed in prior posts) is that of Joel Tenenbaum, a Massachusetts student, awaiting a judge's decision on reducing the award of $675,000 the RIAA won against him in his music downloading case.
The RIAA may be short sighted in its need to bring down every individual who illegally downloads songs. Yes, these people are breaking the law. But as happened when the industry took down the original outlaw service Napster the problem, like the mythical nine-headed snake the Hydra, just grew another head and emerged stronger. They are still fighting to slay the beast.
Related Resources:
You Don't Have To Solve This on Your Own – Get a Lawyer's Help
Meeting with a lawyer can help you understand your options and how to best protect your rights. Visit our attorney directory to find a lawyer near you who can help.
Or contact an attorney near you:
Content For You