The Michael Vick Bonus: Former Falcon QB Keeps the $16 Million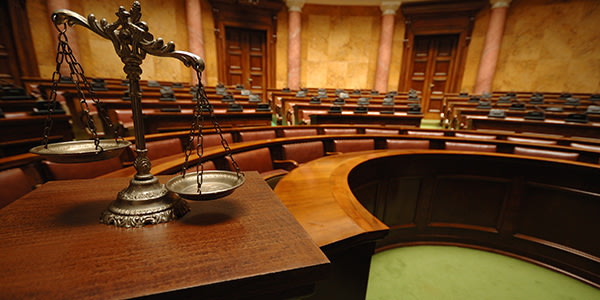 Yesterday, a new ruling stemming from Michael Vick's well known legal troubles allowed the former Falcons QB to keep a $16 million portion of what he has earned from his legal activities while with the NFL.
The 8th Circuit Court of Appeals upheld United States District Judge for the District of Minnesota David S. Doty's order allowing Vick to keep the $16 million plus in roster bonuses payed out by the Atlanta Falcons. The two main issues confirmed by this ruling were first, should Vick be made to forfeit his bonus money, or in the alternative, should the decree of the lower court be overturned due to issues with the underlying collective bargaining agreement or due potential bias on the part of Judge Doty.
The first issue regarding the possible forfeiture of money by Vick came down to the question of whether the Vick bonus was paid as a signing bonus, not fully earned and subject to forfeiture, or a roster bonus, not subject to forfeiture. After reviewing the applicable legal tests, the court found the money was properly held to be a roster bonus which was considered to be already fully earned by the time Vick stopped playing for the Falcons, thus not subject to forfeiture under the player's collective bargaining agreement. At this, ESPN reports that NFL spokesman Greg Aiello rather sourly claimed the court's ruling for Vick came in "large part because it found the [player's] contract forfeiture language ambiguous" and that the NFL would seek to remedy that problem for the future.
The NFL next challenged the collective bargaining agreement itself attempting to argue the Leauge was constrained in negotiations by fear of possible anti-trust liability. The court disagreed, citing years of approved collective bargaining activity. Finally, the League argued to overturn Judge Doty's (who has long worked on matters concerning the NFL) ruling due to comments to the press and ex parte meetings with the Players Association (without league representatives), supposedly indicating a bias. The Appeals Court noted that Doty's press comments concerned long passed rulings and no reasonable person would construe them as "reflecting bias" in the current matter. Although, it should be noted here that the Court threw down a flag and offered a few not so genial hints to Doty regarding what it felt the proper interaction between judge and press should be.
The result of these complex and long-running legal arguments? NFL - 0, Vick, $16mill.
Related Resources:
You Don't Have To Solve This on Your Own – Get a Lawyer's Help
Meeting with a lawyer can help you understand your options and how to best protect your rights. Visit our attorney directory to find a lawyer near you who can help.
Or contact an attorney near you:
Content For You