U.S. District Judge Upholds Puerto Rico Ban on Same-Sex Marriage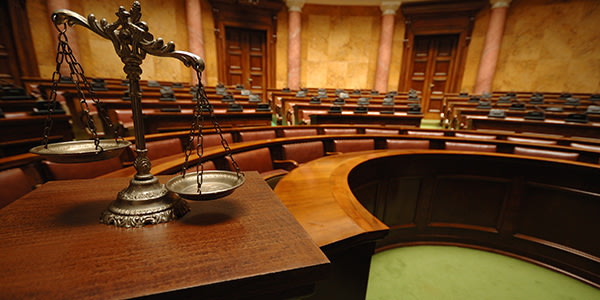 The legal relationship between the United States and Puerto Rico has always been a little complicated. And perhaps nowhere has that status been more on display than the issue of same-sex marriage.
On Tuesday, the U.S. District Court for the District of Puerto Rico ruled that the Supreme Court's decision in Obergefell v. Hodges that found same-sex couples have the fundamental right to marry does not apply to the island commonwealth. You can see the judge's reasoning in the full opinion below:
The Instant Case
As U.S. District Judge Juan M. Perez-Gimenez notes in his order, the case has had a complicated history. A group challenged the validity of Puerto Rico same-sex marriage ban two years ago. Perez-Gimenez dismissed that suit in October 2014, effectively upholding the ban. The plaintiffs appealed, and while that appeal was pending, the Supreme Court decided Obergefell and the First Circuit vacated the previous order, overturning the ban.
The plaintiffs sought an order ratifying the First Circuit's judgment, saying that any laws prohibiting same-sex marriage or denying same-sex couples equal rights and recognition "violate the Fourteenth Amendment to the Constitution of the United States." Despite Puerto Rico's justice secretary, Cesar Miranda, announcing last year that the government would no longer defend the law, Perez-Gimenez denied the request, instead holding that the Fourteenth Amendment doesn't apply to Puerto Rico.
The Insular Cases
Oddly, he may be right. In a series of opinions in 1901, the Supreme Court determined that the full scope of Constitutional rights do not apply automatically to all U.S. territories. The so-called Insular Cases have remained controversial in that Puerto Ricans, ostensibly American citizens, are not given the same legal protections as those living in the States.
Perez-Gimenez's decision is presumably headed back to the First Circuit, where it could get very interesting. Does the First Circuit (or the Supreme Court after) overturn all of the Insular Cases? Or can they find a more limited ruling that leaves those cases intact, but otherwise finds the same-sex marriage ban unconstitutional? Perez-Gimenez certainly wasn't pulling any punches in defying both superior courts, and you can read his rationale below:
Ada Conde Vidal v. Alejandro Garcia-Padilla; Order by FindLaw
Content For You