Viewing of Prop 8 Hearings Halted by Supreme Court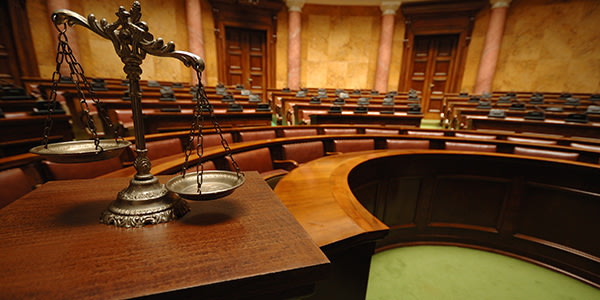 Not long ago, as Findlaw's Law and Daily Life Blog noted, a ground breaking decision by Chief Judge Alex Kozinski of the Ninth Circuit Court of Appeals was made to begin a pilot program allowing cameras in the courtroom for those courts under his purvey. One of the first off the runway was going to be a key case, the hearing on the constitutionality of Proposition 8 (Prop 8), California's ban on gay marriage. Although approved not for live streaming (except to other courtrooms), but for download to Youtube later in the day, the U.S. Supreme Court, as of this morning, called a halt to all revelations by cameras of the hearings until further rulings. Specifically, the Court's order states, "...the order of the United States District Court for the Northern District of California...permitting real-time streaming is stayed. ...To permit further consideration in this Court, this order will remain in effect until Wednesday, January 13, 2010, at 4 p.m. eastern time."
As shown by their order, the majority of justices must have been swayed by the arguments by proponents of California's Prop 8 that their witnesses would be open to potential harassment or intimidation if the proceedings aired. Although they were the winners of the initiative battle in the state, and therefore could be assumed representing the majority opinion (at least of those who vote), they were the only parties concerned with a public viewing of the proceedings. The attorneys for those against Prop 8 had voiced no opposition to the cameras.
Justice Breyer dissented to the Court's Order. In his view, the standard required for prohibiting an action (like allowing cameras in court) of causing irreparable harm, was not met in this case. "In particular, the papers filed, in my view, do not show a likelihood of 'irreparable harm," he wrote.
What does this mean for the future of cameras in federal court rooms, most importantly, any future possibility of recording the U.S. Supreme Court in action? It's too soon to tell. We will all have to wait until further action from the High Court to see if the path is leading to or away from a more open public forum in the federal court system.
See FindLaw's Law and Daily Life for a preview of first of its kind testimony to be featured in the Prop 8 hearings.
Related Resources:
You Don't Have To Solve This on Your Own – Get a Lawyer's Help
Meeting with a lawyer can help you understand your options and how to best protect your rights. Visit our attorney directory to find a lawyer near you who can help.
Or contact an attorney near you: