Wikimedia Lawsuit: NSA Is Illegally Spying on Americans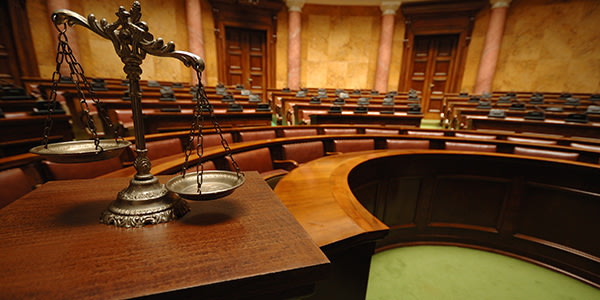 The Wikimedia Foundation has filed a federal lawsuit alleging the government agency's mass data collection violated the Constitution.
Wikipedia's parent company is heading a lawsuit against the National Security Agency (NSA) and the U.S. Department of Justice (DOJ), among others, and contends the online encyclopedia was specifically targeted for surveillance.
Human Rights Watch and Amnesty International are also plaintiffs in the lawsuit, which was filed by the American Civil Liberties Union (ACLU).
Spying Upstream
In the complaint (embedded below), Wikimedia alleges that the NSA participated in "Upstream surveillance," tapping into "the Internet backbone inside the United States" through which online, text-based communications flow. The lawsuit says the government conducting bulk searches of both international and domestic in-transit communications, looking for a large set of keywords.
The allegations are largely based on former NSA contractor Edward Snowden's continuing revelations regarding the extent of NSA spying after 9/11. Leaked information revealed that the NSA intercepts enormous amounts of Internet communications; in a statement, the ACLU claims the spy agency is participating in a "warrantless review of the emails and Internet activities of millions of ordinary Americans."
The Fourth Amendment and FISA
Normally, government search and seizure falls under the Fourth Amendment, and in most cases requires a warrant. However, surveillance of foreign powers and agents of foreign powers falls under the Foreign Intelligence Surveillance Act (FISA).
FISA allows special FISA courts to meet in secret to hear and rule on warrant applications. While much of the NSA's Internet surveillance is permitted under FISA, Wikimedia is saying the agency overstepped the bounds of the Act by spying on Americans as well as foreign agents. FISA itself found that the NSA had illegally collected Americans' emails beginning in 2008.
Wikimedia is asking the court to specifically rule that Upstream surveillance is unconstitutional and bar the NSA from conducting Upstream surveillance in the future.
Wikimedia Foundation, et al. v. NSA, et al.: Complaint by FindLaw
You Don't Have To Solve This on Your Own – Get a Lawyer's Help
Meeting with a lawyer can help you understand your options and how to best protect your rights. Visit our attorney directory to find a lawyer near you who can help.
Or contact an attorney near you:
Content For You