Wisconsin Judge Maryann Sumi blocks Gov. Walker's Anti-Union Law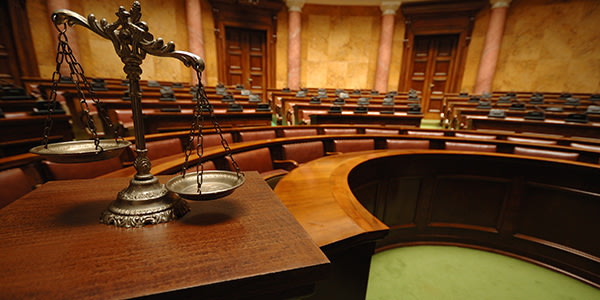 Judge Maryann Sumi issued a temporary restraining order today, blocking the Wisconsin anti-union law from coming into effect.
The lawsuit, which comes on the heels of massive pro-labor protests and fleeing legislators, alleges that Republicans passed the Wisconsin anti-union law in violation of the state's open meeting laws.
It is the importance of these laws that underlies Judge Sumi's decision.
As has been widely reported, state Democrats left Wisconsin to prevent Republicans from reaching the quorum required to pass economic bills. When they failed to return for a vote, Republicans called for a conference committee. During that meeting, the Wisconsin anti-union law was stripped of all economic provisions, but still repealed collective bargaining rights. The modified law was then passed.
Wisconsin open meeting laws require 24 hours public notice of meetings, or two hours in cases of emergency. These laws promote public participation and transparency. The lawsuit argues that it was less than 2 hours between the time the Republicans called for the committee and the time it met. They also voted only a few hours later.
A temporary restraining order in civil cases is granted when there is an overriding reason to maintain the status quo while the merits of a case are heard. A judge must consider the likelihood that a plaintiff will win, whether the plaintiff will suffer irreparable harm, the harm to the defendant if granted, and any public interest factors in the case.
From reports, it appears that Judge Maryann Sumi focused mostly on the public interest when making her decision.
She found that the "public policy behind effective enforcement of the open meeting law [to be] so strong" that it outweighs any interests in sustaining the Wisconsin anti-union law, reports the Journal Sentinel.
At this point, the Journal Sentinel reports that the state will appeal the TRO, but that the law does not require the appellate court to hear the case. Chances are the TRO will remain in effect (or morph into a temporary injunction) until Judge Maryann Sumi can hear the entire suit.
And if Republicans aren't happy with this decision? They could reconsider the anti-union law in strict accordance with open meeting laws and schedule another vote.
Related Resources:
You Don't Have To Solve This on Your Own – Get a Lawyer's Help
Meeting with a lawyer can help you understand your options and how to best protect your rights. Visit our attorney directory to find a lawyer near you who can help.
Or contact an attorney near you: