Make Your Alabama Will in Minutes
A will can help ensure your children are cared for after you die. FindLaw has partnered with experienced attorneys to create last will and testament forms that you can quickly and easily complete from the comfort of your home. Our step-by-step process can help you create a will based on the law in Alabama that will provide for your loved ones.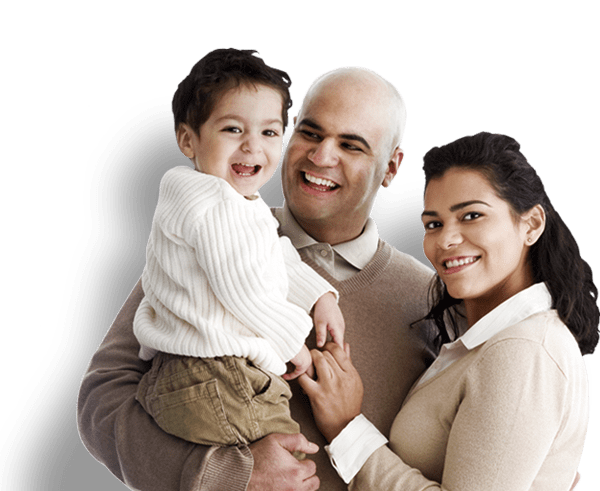 Find the estate planning form that's right for you.
Benefits of a Will in Alabama
In Alabama, a will gives you the power to name the people who will receive your property and money after you die. If you die without a will, Alabama's intestacy laws will determine who receives your assets. The state-specific intestate laws have strict rules that dictate who will receive your estate and may not meet up with your wishes.
With FindLaw, you can easily create a will. Click on the links below to jump down the page:
Get an Alabama Will to Suit Your Needs
Last Will and Testament
For One Person
A do-it-yourself last will that's easy to personalize.
$79
What's included:
Step-by-step guided process
Attorney-approved document compliant with your state's laws
A last will and testament that's customized to your wishes
Free changes and revisions to your will for up to one full year after purchase
Estate Planning Package
For one person
All the forms you need to create a personal estate plan
$135
What's included:
Health care directive & living will
Financial power of attorney
A comprehensive plan — for less
Free changes and revisions for up to one year after purchase
How It Works

Answer Key Questions
In order to get started, you need a list of your assets, accounts, contact information of important people, and wishes for the future.

Create an Account
Creating an account is easy, quick, and secure. Save your information as you go and return when you have time.

We Create Your Document
We've done the hard part by researching and developing your state-specific form. You simply need to follow our clear process.

Print, Sign & Make It Legal
Print and sign your documents according to the instructions. This may include signing in front of witnesses or a notary.
How To Get a Will in Alabama
There are important steps to create a valid will in Alabama, including:
List your assets
Make a list of everything you own, including money in bank accounts, real estate, personal property, retirement accounts, and life insurance policies. This will help you know which assets will pass through your wills or through other means.
Items that are solely owned by you at the time of your death will pass through your will. Items in a trust, accounts with beneficiary designations, and items owned jointly will not go through probate unless they have some defect requiring court intervention.
Choose your beneficiaries
A beneficiary can be a person or an entity, such as a charitable organization. You can use a will to give different property to different beneficiaries. For example, you could pass along most of your money and property to family, a generous gift to a charity, and family heirlooms and sentimental items to family and close friends.
You also can disinherit relatives with a last will but ask an Alabama estate planning attorney for legal advice if you want to disinherit a spouse or child.
Choose a personal representative
The personal representative is an important role, and you should pick someone who is trustworthy and responsible. Also known as an executor, your personal representative will manage your assets during probate and will have a lot of authority over your estate. Your personal representative may have many duties, including:
Collecting, inventorying, and caring for your assets
Using estate assets to pay your estate's debts and taxes
Distributing assets to your beneficiaries
Notifying creditors
Using estate assets to hire attorneys and accountants to assist with probate
Choose one or more successor personal representatives to serve if your first choice becomes unavailable. Speak with your first choice and successors before listing them in your will. Let them know what their responsibilities will be and make sure they are willing to serve.
Choose guardians for your minor children
In Alabama, you can use your will to name a guardian to raise your child and make decisions about their education, health care, and general welfare. They should be willing to raise your child in line with your values. This should be a person who cares about your children and will care for them as if they were their own.
Sign your will
After you fill out your form, you must execute your will in compliance with Alabama law. You must sign your will or have another person in your presence sign for you if you are unable. Two witnesses must sign your will as well. Your witnesses need to watch you sign the will, or you must acknowledge to them that the will or signature is yours.
You do not need a notary public, but it is a good idea to use one. If you use a notary public, you can create a self-proving will. A self-proved will can be admitted to probate without your witnesses giving testimony to the court. To make a self-proved will, you and your witnesses must sign affidavits attached to the will that state you are of sound mind, signing it freely, 18 years old or older, and not under undue influence. The notary will record that your affidavits were signed under oath.
Store your executed will in a safe place
It might be possible to probate a copy of a will, but it can be difficult to convince a court to accept a copy. If you want to ensure a court will follow your wishes, you must keep your original will safe. Common places to store important estate planning documents include:
A safe place in your home
An attorney's office
A safety deposit box at a bank
You must tell your personal representative and trusted friends or family members where your will is stored. Otherwise, the probate court process could be delayed, or the court will have to use intestacy laws if your will is not located. If you use a safe deposit box, ask your bank how people will be able to access it after you die.
Review your will from time to time
It is a good idea to review your will every few years to make sure it still accomplishes your goals. You also should review it when the size of your family changes or your net worth changes. If you want to amend your will or have questions about your will, an Alabama estate planning attorney can help you.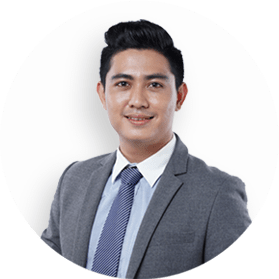 You May Want To Speak With a Lawyer if You:
Have a past divorce, blended family, or other complex family situation
Have a high-value estate
Own a business
Want to create a special needs trust
Want legal review of your completed will
Find a Local Estate Planning Lawyer
Ready to get started on your Alabama will? It's free to start.
Create My Will
Alabama Will FAQ/People Often Ask
Want an Attorney to Review Your Will?
Contact an experienced estate planning lawyer near you.
Already Have an Account?
Sign In
Sign into your Legal Forms and Services account to manage your estate planning documents.
Sign In
Create a Free Account for all Your Estate Planning Needs
Creating a free account allows you to:
Access state-specific content curated especially for you
Save your progress so you can finish at your own pace
Download, print, or edit your stored documents
Create an Account