Get your Delaware Last Will and Testament fast
Create your last will and testament forms easily from home. Create your Delaware will in under an hour with FindLaw's guided process.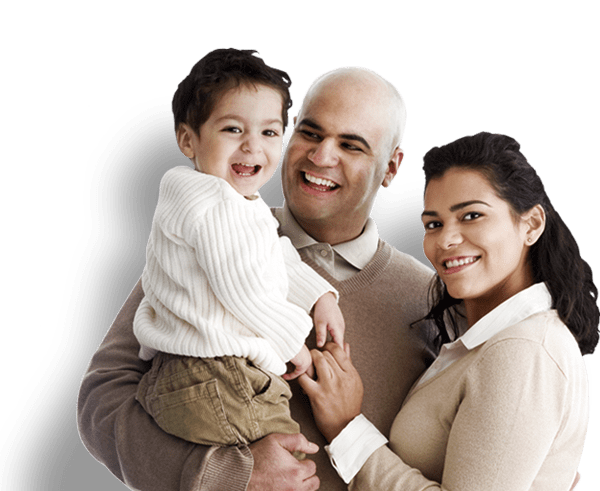 Find the estate planning form that's right for you
Get a Delaware will from the comfort of home
If you die without a last will and testament (a "will"), your assets will be divided up according to default state laws called intestacy laws. Although these laws favor surviving spouses and children, you should not rely on them if you have special wishes or circumstances. The default rules may not be ideal for you if you have a blended family, an unmarried partner, family strife, or other unique circumstances. With a personalized will, you can provide for the distribution of your assets as you see fit instead of relying on the state's rules.
With FindLaw, you can easily create a will. Click on the links below to jump down the page:
Delaware Will Options That Work for You
Last Will and Testament
For One Person
A do-it-yourself last will that's easy to personalize.
$79
What's included:
Step-by-step guided process
Attorney-approved document compliant with your state's laws
A last will and testament that's customized to your wishes
Free changes and revisions to your will for up to one full year after purchase
Estate Planning Package
For one person
All the forms you need to create a personal estate plan
$135
What's included:
Health care directive & living will
Financial power of attorney
A comprehensive plan — for less
Free changes and revisions for up to one year after purchase
How It Works

Answer Key Questions
In order to get started, you need a list of your assets, accounts, contact information of important people, and wishes for the future.

Create an Account
Creating an account is easy, quick, and secure. Save your information as you go and return when you have time.

We Create Your Document
We've done the hard part by researching and developing your state-specific form. You simply need to follow our clear process.

Print, Sign & Make It Legal
Print and sign your documents according to the instructions. This may include signing in front of witnesses or a notary.
What's Next To Make My Delaware Last Will and Testament Valid?
If you want a will, you can hire a lawyer or use a will form from a reliable source. If you use a form, follow these steps:
Choose an executor
An executor (sometimes called a personal representative) is the person who will pay off your debts and distribute your assets according to your will's instructions. To begin this process, your executor will submit your will to the county register of wills office after your death. The register of wills office is the local government agency that records wills and oversees the probate process in Delaware. After submitting your will to the register of wills, your executor will administer your estate according to your wishes through a court-supervised process called probate.
You should choose an executor who you know well, and who is capable of carrying out this responsibility. Many people choose a close family member like a spouse, parent, sibling, or adult child. Before naming this person, you should talk to them to make sure that they are willing and able to perform this task. It's wise to name an alternate executor in case your first choice becomes unavailable.
List your beneficiaries
Beneficiaries are the individuals or entities you (the "testator") choose to receive your assets after your death. You can name loved ones, like your spouse or children. Or you can name an entity like a charitable organization or a trust as a beneficiary.
List your assets
You should create a complete list of your assets to accompany your will. This will help your executor to distribute your property more efficiently. When listing your assets, you should include all of your real property and personal property. Real property refers to real estate like homes and land. Personal property covers your other assets like cars, furniture, jewelry, heirlooms, and any other personal possessions.
List your non-probate assets
Not all of your assets can be distributed through your will. Certain types of property fall into the category of "non-probate assets." Non-probate assets pass directly to the beneficiary or joint owner upon your death.
Examples include life insurance policies, trusts, annuities, and retirement accounts with named beneficiaries. These will go straight to your named beneficiary upon your death without needing to go through probate. If you own any property in joint ownership with a right of survivorship, this property will pass directly to your joint owners at the time of your passing. You cannot change these designations in your will. But your executor should be aware of these assets in case they need to be accounted for during the probate process. It will be helpful if you provide a comprehensive list.
List your debts
After you die, your creditors can seek payment for your debts out of your estate. To help your executor handle these claims, it's a good idea to provide a rundown of your debts. Common debts include credit card balances, mortgages, outstanding taxes, and personal loans.
Choose guardians for minor children
If you have children who are still minors at the time you are making your will, it's a good idea to name caretakers for them. In your will, you can name individuals to act as your children's guardians in case you were to pass away before they become adults. Although this is unpleasant to consider, it can give you peace of mind to know that you have chosen people you know and trust to look after your children just in case something happens to you.
Sign your will in front of witnesses
According to Title 12 of the Delaware statutes, you must sign your will or direct someone to sign it for you. There must also be two credible witnesses present at the time of your signing. They must then sign your will too.
Distribute and store your will
After you have properly signed your will, you need to make sure it gets into the right hands. You should give a copy to your executor and your lawyer (if you have one). This will allow them to carry out your wishes when the time comes. It may also be a good idea to keep an extra copy of your will in a safe place that a reliable loved one can access if necessary.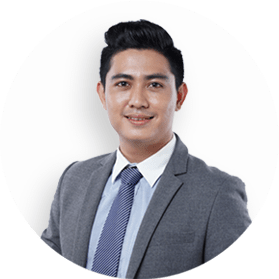 You May Want To Speak With a Lawyer if You:
Have a past divorce, blended family, or other complex family situation
Have a high-value estate
Own a business
Want to create a special needs trust
Want legal review of your completed will
Find a Local Estate Planning Lawyer
Ready to get started on your Delaware will? It's free to start.
Create My Will
Want an Attorney to Review Your Will?
Contact an experienced estate planning lawyer near you.
Already Have an Account?
Sign In
Sign into your Legal Forms and Services account to manage your estate planning documents.
Sign In
Create a Free Account for all Your Estate Planning Needs
Creating a free account allows you to:
Access state-specific content curated especially for you
Save your progress so you can finish at your own pace
Download, print, or edit your stored documents
Create an Account