Get your Montana Last Will and Testament fast
Create your last will and testament forms easily from home. Create your Montana will in under an hour with FindLaw's guided process.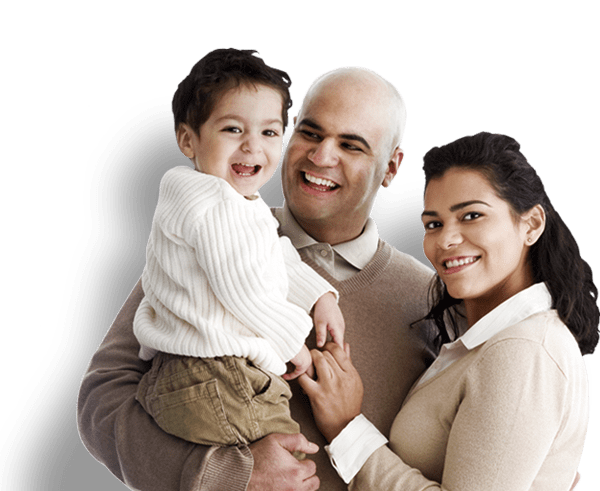 Find the estate planning form that's right for you
Reliable Montana Last Will and Testament
Regardless of your income level or net worth, it could be beneficial for you to have a last will and testament. You can use a will to dispose of your real estate and personal property, but there are also other uses for a will. For example, you can use your will to create a trust for a disabled family member. You can also name the individuals you wish to take care of your children or pets when you die. You should consider including a Montana will within your full estate plan, given their many benefits.
With FindLaw, you can easily create a will. Click on the links below to jump down the page:
Montana Will Options That Meet Your Needs
Last Will and Testament
For One Person
A do-it-yourself last will that's easy to personalize.
$79
What's included:
Step-by-step guided process
Attorney-approved document compliant with your state's laws
A last will and testament that's customized to your wishes
Free changes and revisions to your will for up to one full year after purchase
Estate Planning Package
For one person
All the forms you need to create a personal estate plan
$135
What's included:
Health care directive & living will
Financial power of attorney
A comprehensive plan — for less
Free changes and revisions for up to one year after purchase
How It Works

Answer Key Questions
In order to get started, you need a list of your assets, accounts, contact information of important people, and wishes for the future.

Create an Account
Creating an account is easy, quick, and secure. Save your information as you go and return when you have time.

We Create Your Document
We've done the hard part by researching and developing your state-specific form. You simply need to follow our clear process.

Print, Sign & Make It Legal
Print and sign your documents according to the instructions. This may include signing in front of witnesses or a notary.
What's Next to Create My Montana Last Will and Testament?
If you want a will, you can hire a lawyer or use a will form from a reliable source. If you use a form, follow these steps:
Make a list of the assets you'd like to include in your will
You have options when it comes to how you can dispose of your assets. If you'd prefer to transfer some of your property to someone while you're alive, you can give it as a gift. Another alternative to consider is creating a living trust. Gifts and living trusts differ from wills in that a will only takes effect after the person who made it dies.
Consider all of the ways in which you may want to transfer your assets as you go about making a list of the property you'd want to include in your will. The following types of assets may be disposed of in a Montana will:
Bank accounts
Cash
Real estate
Vehicles
Stocks and bonds
You can also make a separate list of tangible personal property and state who you'd like to receive each item. Tangible personal property could include art, jewelry, or family heirlooms. If you make a separate list of tangible personal property, be sure to reference the list in your will.
Pick your beneficiaries
You'll need to decide which individuals and organizations you'd like to receive something from your estate. The individuals or organizations who receive assets from your estate are called beneficiaries.
Beneficiaries can include:
Family members
Friends and neighbors
Charities
Be sure to clearly identify the individuals and organizations you choose as beneficiaries. Use their full and legal names.
Pick guardians for your children
It is important for you to choose guardians for your minor children or incapacitated adult children in your will. If you don't designate someone, and you die with dependent children, a court could end up appointing someone to handle their care. By naming a guardian in your will, you decide who takes care of your children.
Choose someone you trust to be the guardian of your children, keeping in mind that the person will have many duties and responsibilities. It's also a good idea to pick an alternate guardian, just in case the guardian you chose is unwilling or unable to fulfill the role.
Pick an executor
An executor is the person who administers an estate. Sometimes called personal representatives, executors are responsible for handling debts and distributing the remaining assets of the estate to the beneficiaries.
If you don't name an executor in a valid will, a probate court may appoint someone to serve as executor or personal representative of your estate. You can avoid having one chosen for you by naming an executor and alternate executor in your Montana will.
Sign your legal document
Montana has legal requirements on executing a last will and testament. The requirements apply to both the testator and the document itself. As the person making the will, you would be the testator. The people who attest to your signature on the will are witnesses.
As the testator, you must meet the following requirements: 18 years of age or older and sound mind. Being of sound mind typically means that you haven't been deemed incompetent in a legal proceeding.
Furthermore, Montana Code Annotated Section 72-2-522 states that a will must be:
In writing
Signed by the testator or by another person (at the testator's direction and in the testator's presence)
Signed by at least two individuals
Holographic wills (handwritten wills) are recognized in Montana, unlike in many other states. If a testator makes a will in their own handwriting, it could be valid as a holographic will even though it doesn't have witness signatures. This is because witnesses aren't necessary for holographic wills in Montana.
Store your will in a safe place
Once you have properly executed your document, the next step will be to store it in a safe and accessible place. It's important that the people who'll need to locate your will when you die can gain access to it. If, for example, your executor can't get to your will because you placed it in a safe deposit box that they have no access to, it could cause unnecessary hassle and delay.
Consider storing your will in a home safe and letting your executor know how to access it. Another option is to file your will with the district court.
Review and revise your will as necessary
As major life events occur, you might find that you need to make changes to your last will and testament. Such life events include:
Birth of a child
Marriage
Divorce
Remember to review your will from time to time, and be aware that you might need to make changes if a beneficiary dies. Changes can be made in many ways, including the use of a codicil. The laws of Montana provide for revocation of a will, as well. You may revoke a Montana will by either making a new one that revokes the old will or by performing a "revocatory act." A revocatory act could be burning, tearing, or destroying the will that you'd like to revoke.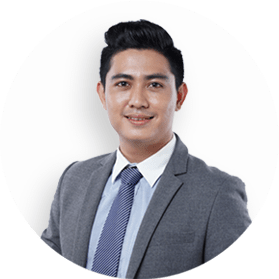 You May Want To Speak With a Lawyer if You:
Have a past divorce, blended family, or other complex family situation
Have a high-value estate
Own a business
Want to create a special needs trust
Want legal review of your completed will
Find a Local Estate Planning Lawyer
Ready to get started on your Montana will? It's free to start.
Create My Will
Frequently Asked Questions About Wills
Want an Attorney to Review Your Will?
Contact an experienced estate planning lawyer near you.
Already Have an Account?
Sign In
Sign into your Legal Forms and Services account to manage your estate planning documents.
Sign In
Create a Free Account for all Your Estate Planning Needs
Creating a free account allows you to:
Access state-specific content curated especially for you
Save your progress so you can finish at your own pace
Download, print, or edit your stored documents
Create an Account