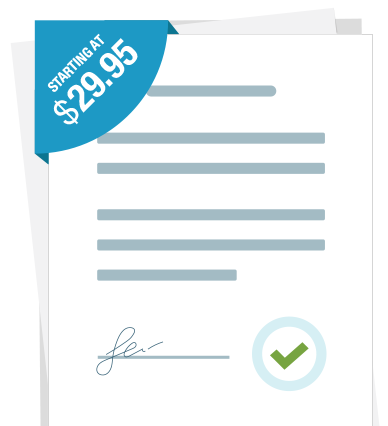 Kansas Power of Attorney Form
A power of attorney is a legal document that allows you to give someone else legal authority to make decisions about your money, property, health care, or children's care. FindLaw has partnered with US Legal to provide low-cost power of attorney forms that can be completed at your convenience. Use our guided process to customize, print, and sign your legally-valid document, fast! Get started by finding the right form for your needs.
Starting at $24.94
Do I Really Need a Power of Attorney in Kansas?
If you want to choose who will pay your bills and take care of you when you are unable to care for yourself, then you need a power of attorney. If you do not have a power of attorney, a court likely will become involved and will appoint someone to make decisions for you.
You also can use a power of attorney when you are healthy to let someone else manage any aspects of your financial or personal affairs.

SPECIAL DISCOUNT*
15% OFF
Power of Attorney forms you can trust
Customized to your state's laws
*No discount code needed
Find & Buy
Answer a few questions to determine which document you need.
Download & Save
Download and save the form to get started.
Complete Your Document
Fill out your document with your personal details.
Sign & Make It Legal
Sign your document according to the instructions.

Next Steps:
Contact a qualified estate planning lawyer to review your power of attorney.