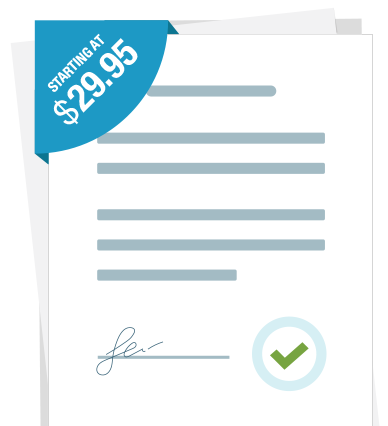 Massachusetts Power of Attorney Form
A power of attorney is a legal document that allows you to give someone else legal authority to make decisions about your money, property, health care, or children's care. FindLaw has partnered with US Legal to provide low-cost power of attorney forms that can be completed at your convenience. Use our guided process to customize, print, and sign your legally-valid document, fast! Get started by finding the right form for your needs.
Do I Really Need a Power of Attorney?
If you face a situation where you may need someone to act on your behalf, a power of attorney is your solution. This essential legal document often becomes an integral part of your estate plan. It can also fill gaps if you are unavailable and someone needs to make decisions and finish transactions on your behalf. 
A power of attorney provides backup if anything happens to you, including incapacity due to accident injuries. It can also help when you are traveling abroad and need someone to handle your domestic finances. In some circumstances, a power of attorney is vital such as situations involving:
Recent terminal or chronic illness diagnosis
Frequent international travel due to work
A high-risk job involving hazardous conditions, including exposure to toxic or harmful substances
Oversees military service
Certain one-time financial, real estate, and business transactions
When you execute a power of attorney, you ensure your business, real estate, and financial affairs continue when you cannot handle them yourself. For example, you may allow your appointed agent to manage your small business, pay your mortgage, and provide financial support to your dependents. Everything in your day-to-day life continues even if you are unconscious, traveling, or spending time somewhere that does not have a mobile telephone signal.
Suppose you do not execute a power of attorney, and you become incapacitated. In that case, your loved ones must file a court action to determine a conservator to carry out your daily affairs. There is no guarantee the court will choose someone you trust, and the process is expensive and emotionally harrowing on your loved ones. You can avoid this scenario by securing a power of attorney.

SPECIAL DISCOUNT*
15% OFF
Power of Attorney forms you can trust
Customized to Massachusetts' laws
*No discount code needed
Find & Buy
Answer a few questions to determine which document you need.
Download & Save
Download and save the form to get started.
Complete Your Document
Fill out your document with your personal details.
Sign & Make It Legal
Sign your document according to the instructions.

Next Steps:
Contact a qualified estate planning lawyer for help with your power of attorney.