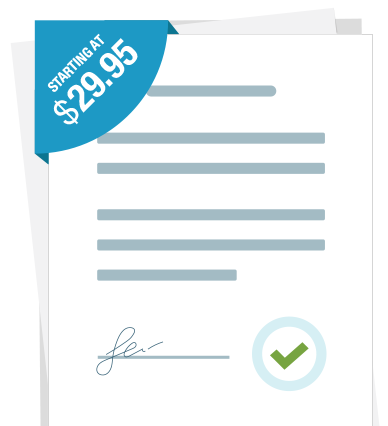 New York State Power of Attorney Form
A power of attorney (POA) is a legal document that allows you to give someone else legal authority to make decisions about your money, property, health care, or children's care. FindLaw has partnered with US Legal to provide low-cost New York power of attorney forms that can be completed at your convenience. Use our guided process to customize, print, and sign your legally-valid document, fast! Get started by finding the right form for your needs.
Starting at $24.94
Do I Really Need a Power of Attorney (POA) in New York?
A power of attorney is part of estate planning that is important for anyone who wants assurances that their financial needs will be met. It is necessary if you want someone to manage your property or finances when you become unable to make decisions for yourself.

A POA is not only helpful when you are incapacitated. You can also use one when you are healthy but want someone to manage specific types of finances or transactions.
A health care proxy is like a power of attorney, but it is only for medical and health care. You should have one if you want a close friend or family member to make decisions for you when you cannot do so.

SPECIAL DISCOUNT*
15% OFF
Power of Attorney forms you can trust
Customized to New York State's laws
*No discount code needed
Find & Buy
Answer a few questions to determine which document you need.
Download & Print
Download and save the form to your computer. Read the instructions on how to complete.
Complete Your Document
Fill out your document. You can come back to edit your document as often as you need.
Sign & Make It Legal
Sign your document according to the instructions. Keep the signed copy somewhere safe.

Next Steps:
Contact a qualified estate planning lawyer to find out your options for creating a power of attorney.