$17 Million Award in Hospital's Defamation Suit Against Union Reversed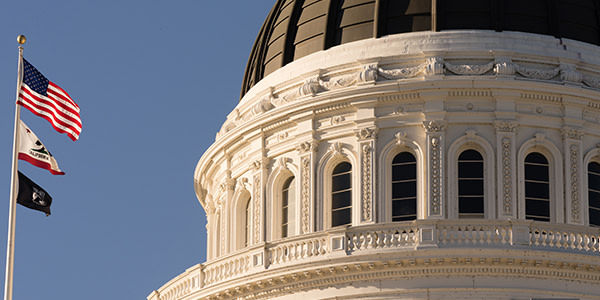 Plus, Personal Jurisdiction Issues
Sutter Health v. Unite Here, C054400, concerned a hospital's suit against a union for defamation, trade libel, and intentional interference with prospective economic relations, arising from the union's secondary picketing of the hospital for using the services of a non-unionized laundry company. In reversing the trial court's $17 million judgment in favor of the hospital, the court held that the trial court committed harmful error by refusing to instruct the jury that the hospitals had the burden of proving by clear and convincing evidence that the union made the defamatory publication with actual malice. The court also held that the binding federal law holds that this actual malice burden of proof applies to plaintiffs who seek to state remedies for defamatory labor dispute publications, and that such publications include those directed at secondary targets, and here, the postcard publication in this case was such a labor dispute communication.
In re Karla C., A126685, concerned a challenge to the juvenile court's judgment, taking jurisdiction over a minor under Welfare and Institutions Code section 300(d) and removing her from her mother's physical custody, after determining that she was at risk of continuing sexual abuse by her stepfather, and temporarily placing the minor with her father in Peru. In reversing the decision, the court remanded the matter for a further hearing to determine the enforceability of the juvenile court's jurisdiction in Peru as it is not clear from the record that the juvenile court will have the ability to enforce its continuing jurisdiction over the minor after placement in Peru. On remand, the juvenile court is instructed to consider evidence regarding recognition and enforcement of the juvenile court's continuing jurisdiction under the laws of Peru, and imposition of any measures necessary or appropriate to ensure enforceability of the juvenile court's continuing jurisdiction and its order while the minor is outside the U.S.
County of San Diego v. Gorham, D055200, concerned a challenge to the trial court's order denying petitioner's motions to set aside a 1998 default judgment obtained against him by the County of San Diego Department of Child Support Services (DCSS) and to dismiss the action. In reversing the judgment, the court held that the trial court never obtained personal jurisdiction over petitioner because he was never served with the complaint and summons, or other documents and notices as required by the statutory procedures used by the DCSS to commence this action against petitioner. The court also held that the trial court abused its discretion because, under the unique facts of this case, once the trial court determined that the default judgment was void as a matter of law based on the lack of personal jurisdiction, it was required to dismiss this action.
Related Resources:
Content For You