CA Lawyers: Don't Stuff Stockings with Gerbils for the Holidays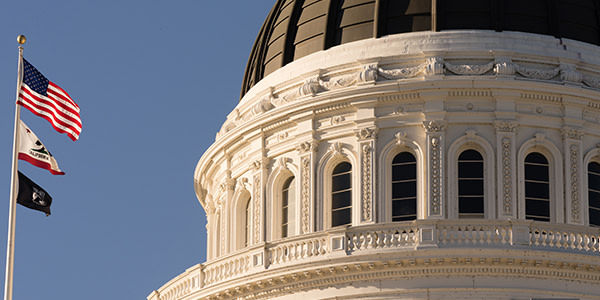 Every lawyer we know waits until the last minute to purchase gifts, whether for holidays, anniversaries, or birthdays. We like to think that it's due to limited free time and hourly billables.
Regardless of the reason, if you still have holiday shopping to complete for your kids, we have a helpful suggestion for those of you with children who want pets for Christmas: Gerbils are illegal pets in California.
California is a state of transients, so those of us who were not born and raised here may be surprised by this news.
Case-in-point: This week, friends learned that their six-year-old son had been telling people that he was getting a pet for Christmas, but it was up to Santa which kind of pet.
The kid completely manipulated his parents, who had actually told him that he could ask Santa for a puppy, but that Santa would use his best judgment in determining what kind of pet, if any, was best-suited for this particular child.
The parents ultimately decided to indulge their son with a hamster or gerbil, but, being from Texas and Maryland, had no idea that gerbils are illegal pets in California.
According to the California Department of Fish and Game, it is unlawful to import, transport, possess, or release alive into California, except under a revocable, nontransferable permit, all species of gerbils.
While gerbils are illegal in California, there are a few furry rodents that you could give your child, including domesticated golden hamsters, domesticated races of rats or mice (white or albino; trained, dancing or spinning, laboratory-reared), and domestic strains of guinea pigs.
As a lawyer, it's embarrassing to be penalized for not knowing the law, so be sure to check find out if any two-or-four-legged friends you plan to gift this year are illegal pets in California.
Related Resources:
You Don't Have To Solve This on Your Own – Get a Lawyer's Help
Meeting with a lawyer can help you understand your options and how to best protect your rights. Visit our attorney directory to find a lawyer near you who can help.
Or contact an attorney near you: