Naked Crusader: SF Supervisor Wants to Clothe Castro Street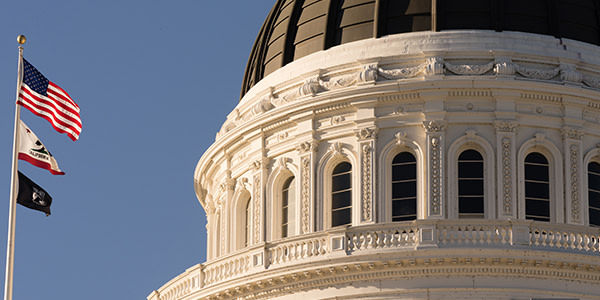 We all know that San Francisco has a reputation as a liberal bastion, even in famously left-leaning California, but City Supervisor Scott Wiener is trying to curb the city's naked enthusiasm on street curbs. This week, Weiner introduced a proposal to ban the exposure of genitals or buttocks on all city sidewalks, plazas, parklets, streets and public transit, the San Francisco Chronicle reports.
While public nudity is an arrestable offense in most cities, San Francisco takes an unusual approach: Police don't cite exhibitionism unless a naked dude is aroused or a private person complains that he is offended. The city's relaxed approach has led to nudists congregating daily at a plaza in the Castro district.
Apparently, some private citizens have been complaining to Wiener about this trend, prompting the proposal for a San Francisco nudity ban. Wiener told the Huffington Post in a statement:
While most people in San Francisco, myself included, have no problem with occasional public nudity, we've seen a shift in public attitude because of the over-the-top situation at Jane Warner Plaza and elsewhere in the Castro. Until recently, public nudity in our city was mostly limited to various street festivals and beaches as well as the occasional naked person wandering the streets. What's happening now is different. Jane Warner Plaza is the only usable public space in the Castro and serves as the neighborhood's town square. Use of this small but important space as a near-daily nudist colony, while fun for the nudists, is anything but for the neighborhood as a whole.
(Sidebar: We pass the naked flock in the Castro every week. There are usually tourists taking pictures with them. Just sayin'.)
Weiner's crusade against over-exposure has riled the city's pro-nudity contingency, which plans to rally to protest the bill. The good news for protesters is that they may be covered by free speech if they run into trouble with the law.
In July, a judge ruled that an Oregon man -- who stripped at Portland International Airport to protest the "absurdity" of the naked scanners -- engaged in constitutionally-protected speech under Oregon law. A California judge could similarly find that nudists who assemble in protest of the San Francisco nudity ban are engaging in protected speech. Wiener's bill, however, would likely survive a First Amendment facial challenge because it is regulating the time, place, and manner of speech.
For those of you pining for the good ol' days of unbridled nudity, Wiener's plan wouldn't completely redress undress in the city. Revelers could still let it all hang out at street fairs, festivals, and parades.
Related Resources:
You Don't Have To Solve This on Your Own – Get a Lawyer's Help
Meeting with a lawyer can help you understand your options and how to best protect your rights. Visit our attorney directory to find a lawyer near you who can help.
Or contact an attorney near you: