Who's the Prevailing Party?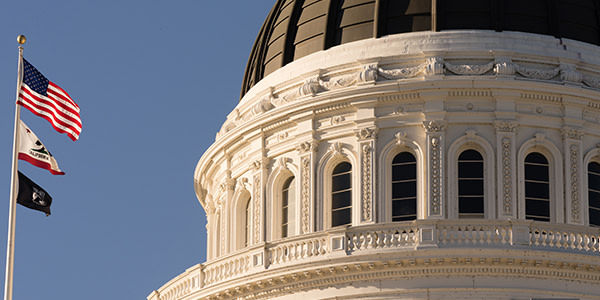 In litigation, the "prevailing party" often wins attorney's fees and costs, in addition to bragging rights.
But what happens if neither party wins? In that case, the issue of whether or not a party "prevailed" depends on whether you're addressing costs or attorney's fees.
California Code of Civil Procedure §1032(a)(4) offers some guidance with regard to costs:
"Prevailing party" includes the party with a net monetary recovery, a defendant in whose favor a dismissal is entered, a defendant where neither plaintiff nor defendant obtains any relief, and a defendant as against those plaintiffs who do not recover any relief against that defendant. When any party recovers other than monetary relief and in situations other than as specified, the "prevailing party" shall be as determined by the court, and under those circumstances, the court, in its discretion, may allow costs or not.
Let's try applying that section to a fact pattern, shall we?
Zintel Holdings, LLC (Zintel) sued Lilo McLean and her son, Mark Huth, to invalidate or equitably reform their allegedly-fraudulent residential apartment lease. McLean and Huth have lived in units G and H of their Beverly Hills building for more than 50 years. (They have never paid more than a total of $200 per month for both units under local rent control ordinances.) McLean cross-complained two months later, alleging breach of the covenant of quiet enjoyment, elder abuse and intentional and negligent infliction of emotional distress.
The court denied relief on both the complaint and cross-complaint on motions for summary judgment; it entered judgment and awarded costs of approximately $2,500 to McLean and Huth under §1032(a)(4) but declined to award them attorney fees because was no prevailing party under Civil Code §1717. (That section states, "The party prevailing on the contract shall be the party who recovered a greater relief in the action on the contract.")
McLean and Huth appealed the court's attorney's fees ruling.
McLean claimed that she was a prevailing party, even though her cross-complaint had been unsuccessful, because she achieved her main litigation objective: remaining in the apartment pursuant to the challenged lease. Huth, who was not a party to the cross-complaint, argued that he had been fully successful in the lawsuit as it related to him. Together, they claimed to have incurred a total of $79,585 in fees litigating the case.
This week, a California Appellate Court held that, although McLean was properly found to be the prevailing party under section 1032, "courts have consistently held the prevailing party for the award of costs under section 1032 is not necessarily the prevailing party for the award of attorney's fees in contract actions under §1717."
Here, there was no absolute or complete winner between McLean and Zintel, and the appellate court reasoned that the trial court didn't abuse its discretion in declaring a draw. The appellate court, however, found that the trial court erred in finding that Huth was not a prevailing party under §1717, and remanded the fees determination for Huth.
Related Resources:
You Don't Have To Solve This on Your Own – Get a Lawyer's Help
Meeting with a lawyer can help you understand your options and how to best protect your rights. Visit our attorney directory to find a lawyer near you who can help.
Or contact an attorney near you:
Content For You