Supreme Court Sends Janet Jackson Wardrobe Malfunction Case Back to Lower Court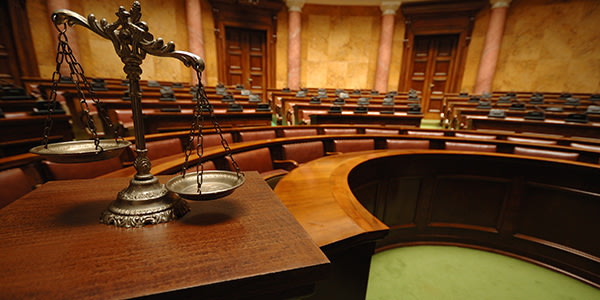 In a gift to legal bloggers everywhere, the Supreme Court has made sure that we will have Janet Jackson's infamous "wardrobe malfunction" to write about for some time to come.
The Court vacated a judgment of the Third Circuit Court of appeals and remanded the case back to the lower court for reconsideration in light of
FCC v. Fox Tel. Stations, Inc.
, last week's opinion that
upheld the FCC's decision
to change its regulations of fleeting expletives.
The FCC fined CBS $550,000 for Jackson's breast-baring halftime show performance, but the Third Circuit overturned the fine after it determined that the agency had violated its own policy of treating words and images under the same standards for when considering claims of indecency.
The agency argued that Jackson's flash was subject to a fine because the agency had a different policy for fleeting images than it did for fleeting expletives. The Third Circuit, examining past enforcement cases,
disagreed
, and found that the FCC had always enforced its rules the same regardless of whether the allegedly indecent broadcast was of an image or a word.
Since the FCC's actions in this case constituted a departure from its prior standards, the Third Circuit wrote, the agency should have provided "notice of and a reasoned explanation for" the change. The Third Circuit found that the agency did not do so, and the court overturned the fine.
The Supreme Court recently upheld a related rule change regarding fleeting expletives in FCC v. Fox. In that case, the Court found that the FCC instituted the change, which made fleeting expletives actionable, in a procedurally correct manner. It remanded the case back to the court of appeals for further proceedings.
The remand by the Supreme Court today gives the Third Circuit the opportunity to review its previous decision using the guidance the Court laid down in its examination of the fleeting expletives rule change.
The court of appeals in FCC v. Fox had questioned the constitutionality of the FCC's proposed fleeting expletive rule, however, so the issue could eventually end up back before the Supreme Court if the court of appeals strikes down the rule on that ground. That could in turn affect the path of the wardrobe malfunction case.
Litigation over the halftime show will likely continue for some time - unlike the breast-exposure itself, which only lasted a scant nine-sixteenths of a second.
That's a lot of litigation for just a little titillation.
You Don't Have To Solve This on Your Own – Get a Lawyer's Help
Meeting with a lawyer can help you understand your options and how to best protect your rights. Visit our attorney directory to find a lawyer near you who can help.
Or contact an attorney near you:
Content For You