Supreme Court Upholds $2B Judgment Against Iran for Terror Victims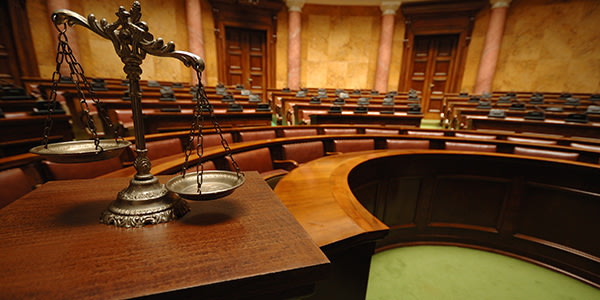 The United States Supreme Court ruled that almost $2 billion in assets seized from Bank Markazi, Iran's central bank, can be used to pay victims of terror attacks and their families who won default judgments against the country in civil court. Over 1,300 victims and families of Iran-sponsored acts of terrorism have been seeking compensation since 2008, and they may be one step closer to receiving it.
The ruling could have an enormous impact on U.S.-Iran relations and international law, and you can read it in full below.
Terror Lawsuits
The majority of the victims were relatives of 241 Marines who were killed in a barracks bombing in Beirut 1983. Others were relatives of victims of the 1996 bombing of the Khobar Towers in Saudi Arabia. All told, there were 16 groups of former plaintiffs, all with valid judgments against Iran, and all of which were unpaid.
The families won a $2.65 billion judgment against Iran in 2007, and turnover proceedings began in 2008. While the assets to pay the judgment were identified and set aside under the statute, Iran and Bank Markazi contested payment for years.
Statutes and Separation of Powers
The Iranian Bank was challenging the validity of a federal law that allowed victims of terror attacks with valid judgments to be paid from frozen assets linked to Bank Markazi. The Iran Threat Reduction and Syria Human Rights Act of 2012 requires a court to determine "whether Iran holds equitable title to, or the beneficial interest in, the assets" before allowing their release to satisfy legal judgments.
Bank Markazi contended Congress usurped judicial authority by directing a specific result in pending enforcement proceedings. The Supreme Court disagreed. Writing for the majority in the 6-2 opinion, Justice Ruth Bader Ginsburg said the law was "no threat to the independence of the judiciary" because it only set a new legal standard while still permitting courts to determine how the standard should be applied. The law, she said, "provides a new standard clarifying that, if Iran owns certain assets, the victims of Iran-sponsored terrorist attacks will be permitted to execute against those assets."
Payment and Policy
The Court's ruling may put the United States in an awkward position, both politically and legally. The country was part of historic negotiations with Iran and five other countries to ease economic sanctions last year. And President Obama, while supporting the families in this case, has stood against legislation allowing victims of the 9/11 terrorist attacks to sue Saudi Arabia. "If we open up the possibility that individuals in the United States can routinely start suing other governments," he said, "then we are also opening up the United States to being continually sued by individuals in other countries."
Here is the Supreme Court's ruling:
Bank Markazi v. Peterson, et al.; Judgment by FindLaw
You Don't Have To Solve This on Your Own – Get a Lawyer's Help
Meeting with a lawyer can help you understand your options and how to best protect your rights. Visit our attorney directory to find a lawyer near you who can help.
Or contact an attorney near you: