Supreme Court Softens Deportation Law for Criminals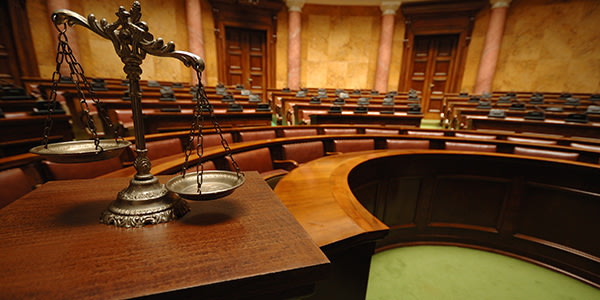 It is well established, as the Supreme Court noted in an opinion handed down this week, that "any alien convicted of an 'aggravated felony' after entering the United States will be deported." What is less well-known is what qualifies as an aggravated felony.
Upon examining this issue, the Court ruled that the federal statute used to determine whether a particular conviction constituted an aggravated felony is unconstitutionally vague. This means the definition of an aggravated felony under federal immigration law will need to be tightened up, and in the meantime, the rules for automatic deportation could be loosened.
Into the Void
The Immigration and Nationality Act states fairly clearly: "Any alien who is convicted of an aggravated felony at any time after admission is deportable." Aggravated felonies under the INA have been defined under another federal statute, as crimes of violence, meaning:
(a) an offense that has as an element the use, attempted use, or threatened use of physical force against the person or property of another, or
(b) any other offense that is a felony and that, by its nature, involves a substantial risk that physical force against the person or property of another may be used in the course of committing the offense.
It's this second clause the Court focused on. James Dimaya was a lawful permanent resident of the United States when the government tried to deport him, arguing that a second conviction for first-degree burglary qualified as an aggravated felony under California law. While Dimaya was appealing his deportation, the Supreme Court found a similar clause in another federal statute defining "violent felony" was void for vagueness, and applied the same standard to Dimaya's case, ruling that the second clause of the federal crime of violence statute required courts to conduct a "speculative hypothesis" with "no guidance." Therefore, the statute is unconstitutional.
Unexpected Allegiances
On first glance, the justices that signed on to the majority of the Court's decision might raise some eyebrows. Purportedly conservative, Trump-appointee Justice Neil Gorsuch actually joined the court's more liberal members in striking the statute, which could hamper the Trump administration's efforts to deport immigrants with criminal records.
But Gorsuch's stance shouldn't be too surprising. After all, his Supreme Court paragon, the deceased Antonin Scalia, penned the opinion upon which Dimaya based his appeal. He simply concluded, as his idol did, that the kind of speculation required by this statute was similarly improper. "Today's vague laws," Gorsuch wrote in a concurring opinion, "can invite the exercise of arbitrary power ... by leaving the people in the dark about what the law demands and allowing prosecutors and courts to make it up."
Clear Lines
Immigration attorneys don't expect the ruling to invite a "tidal wave" of appeals, as Kathy Brady, a senior staff attorney at the Immigrant Legal Resource Center put it to Reuters. But the opinion could reduce the kinds of crimes that trigger deportation, derailing some pending and future deportation efforts.
Still Dimaya's attorney, Joshua Rosenkranz, clearly saw the ruling as a victory. "The Supreme Court delivered a resounding message today," Rosenkranz said. "You can't banish a person from his home and family without clear lines, announced up front."
Related Resources:
You Don't Have To Solve This on Your Own – Get a Lawyer's Help
Meeting with a lawyer can help you understand your options and how to best protect your rights. Visit our attorney directory to find a lawyer near you who can help.
Or contact an attorney near you: