U.S. Supreme Court Compromises on President Trump's Travel Ban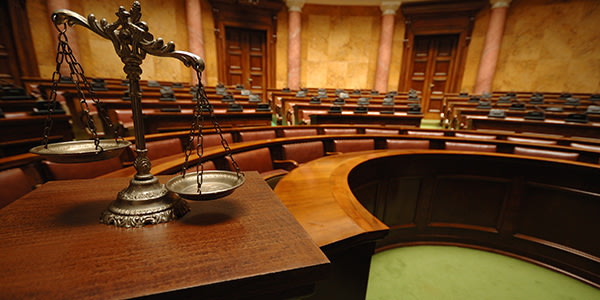 Despite two different federal appeals courts upholding the ban on the travel ban, the U.S. Supreme Court surprisingly reversed both rulings. However, even with their reversal, SCOTUS still limited the reach of the executive order issued by President Trump.
Primarily, the Court found that the ban could not be applied to individuals seeking entry who have sufficient, and legitimate, ties to the United States. The Court did find that in the absence of a prospective foreign visitor's ties to the U.S., the temporary travel ban could be applied.
The six countries to which the ban applies are:
Iran
Libya
Somalia
Sudan
Syria
Yemen
Bona-Fide U.S. Ties
While the lower courts found that the travel ban was discriminatory, the High Court did not address that issue. Although the travel ban incensed patriots across the country due to a sense of racial, ethnic, or, simply, social, justice, the Supreme Court examined the interests of Americans as the basis for limiting the travel ban in a more businesslike fashion.
Essentially, if there would be no injury to a person, or entity, in the U.S., then the ban can be applied to individuals seeking entry from the six countries listed above. The Court actually provided examples of the type of ties that would result in harm to U.S. residents, and entities, if entry were denied:
Educational Institutions would be harmed if a foreign student accepted by an American educational institution prior to entry is denied.
Private Individuals (U.S. residents) would be harmed if a foreign visitor that has a family member, or relative, living in the U.S. is denied entry.
Private U.S. Businesses would be harmed if foreign business people that have documented ties to U.S. businesses are denied entry.
The Court also noted, conversely, as an example, that an immigration rights non-profit could not devise a system to add prospective visitors as clients to get around the sufficient, bona-fide ties requirement, if adding the visitor as a client was intended to defeat the ban.
Limited Impact
As a result of party politics, this decision is being touted as a win for conservative interests. However, the Supreme Court clearly reworked the travel ban so as to not violate constitutional rights and the equities of American citizens, residents, and businesses.
Although the travel ban can now actually go into effect, the number of travelers it is expected to impact is rather limited due to the fact that most visitors have legitimate, bona-fide reasons for visiting.
Related Resources:
You Don't Have To Solve This on Your Own – Get a Lawyer's Help
Meeting with a lawyer can help you understand your options and how to best protect your rights. Visit our attorney directory to find a lawyer near you who can help.
Or contact an attorney near you:
Content For You