Supreme Court Rules Against AG Sessions in 'Notice to Appear' Immigration Case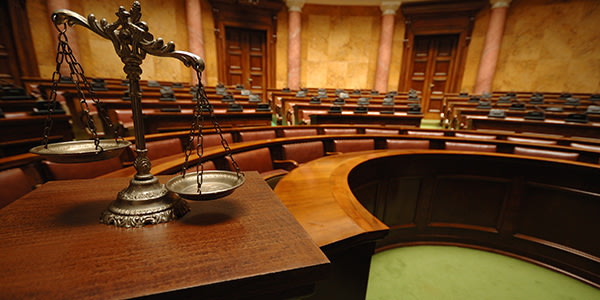 Immigration law in the United States is extraordinarily complex, and deportation proceedings can be even more so. The law, in a roundabout way, gives nonpermanent residents a way to challenge their removal, if (among other requirements) they have "been physically present in the United States for a continuous period of not less than 10 years immediately preceding the date" they file their challenge. But how those ten years are counted was the subject of a major case in the Supreme Court, with a Brazilian immigrant living in Martha's Vineyard battling Jeff Sessions, Attorney General of the United States over the effect of a "notice to appear" affects the timing.
And the Court ruled in the man's favor, declaring that such notices that lack specific information don't end the tolling of years under the immigration law.
Notice or Not?
It sounds like a small technicality, but it can have a big impact on immigrants' lives. Wescley Pereira came to the United States from his native Brazil in 2000 and overstayed his visa. He was arrested for DUI in 2006 and the Department of Homeland Security sent him a "notice to appear" that lacked specific date and time information about said appearance. Instead, the notice ordered Pereira to appear at a time and date to be set in the future. Over a year later, the Immigration
Court mailed Pereira a more specific notice, but to the wrong address. When Pereira failed
to appear, the court ordered him to be removed from the country.
Pereira was arrested again for a minor motor vehicle violation in 2013 and the Immigration Court reopened the removal proceedings after he proved he never received the second notice. Pereira then applied for cancellation of removal, arguing that he had been continuously present in the United States for over ten years. But the court ruled the initial notice stopped the time on those ten years and ordered Pereira removed. Pereira challenged his removal all the way to the Supreme Court, and ultimately won.
No Notice
In an 8-1 decision, the Supreme Court ruled that a notice to appear that fails to designate the specific time or place of a noncitizen's removal proceedings is not adequate under federal immigration law to stop the clock on the ten-year presence requirement. "[T]o trigger the stop-time rule," Justice Sonia Sotomayor wrote, "the Government must serve a notice to appear that, at the very least, 'specif[ies]' the 'time and place' of the removal hearing."
While it doesn't definitively mean Pereira will be able to remain in the U.S., the ruling does give him, and other long-time residents an increased ability to challenge their removal.
Related Resources:
Content For You