Texas Can Enforce Ban on Sanctuary Cities, 5th Circuit Rules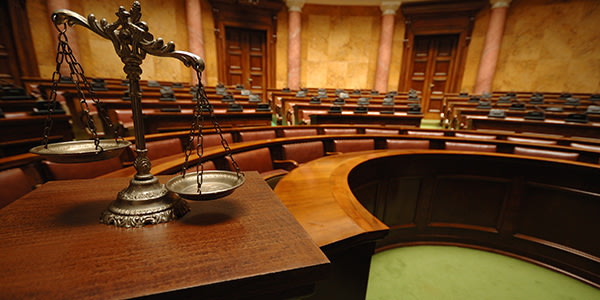 With President Trump and his administration's focus on immigration, it's no surprise that immigration topics are often in the news. A bulk of the current news relating to immigration pertains to undocumented immigrants and the concept of sanctuary cities. Cities that consider themselves sanctuaries limit the amount of assistance that law enforcement and other government employees can give to the federal government when it comes to matters relating to immigration.
Texas Law Banning Sanctuary Cities
Some states, like California, have embraced the cities that have declared themselves a sanctuary for undocumented immigrants. Texas, on the other, proposed a law that would require local police to comply with detainer requests from U.S. Immigration and Customs Enforcement officers to hand over immigrants for possible deportation. The Texas law would also allow officers to question the immigration status of anyone who is "lawfully detained," including when a person is pulled over for a minor traffic offense.
Although this law was meant to go into effect in September, a U.S. District judge issued a preliminary injunction while the law was challenged in court. However, the Fifth Circuit has ruled that the law banning sanctuary cities can go into effect while the constitutionality of the law is argued in federal court.
The Reasoning Behind the Court's Ruling
The Fifth Circuit found that most of the challenged provisions of the law didn't violate the U.S. Constitution on its face. The only section that the court found problematic was a section that prohibits local elected officials from being able to "endorse" immigration policies that are less restrictive. Violating this section would be punishable by up to one year in jail and fines of $25,000 per day. In its ruling the court stated, "[t]he state cannot regulate the substance of elected officials' speech under the First Amendment without passing the strict scrutiny test."
The plaintiffs are also claiming that the Texas law's ICE-detainer mandate is a violation of the Fourth Amendment and that one of the law's provisions, which prohibits campus police and local agencies from adopting policies that "materially limit" the enforcement of immigration laws, is unconstitutionally vague.
The Fifth Circuit ruled, however, that the plaintiffs are not likely to succeed on the merits of these constitutional claims. The court said that "[b]ringing a facial challenge, it is not enough for the plaintiffs to demonstrate that the ICE-detainer mandate will often cause Fourth Amendment violations ... the plaintiffs must establish that every seizure authorized by the ICE-detainer mandate violates the Fourth Amendment."
Related Resources:
You Don't Have To Solve This on Your Own – Get a Lawyer's Help
Meeting with a lawyer can help you understand your options and how to best protect your rights. Visit our attorney directory to find a lawyer near you who can help.
Or contact an attorney near you:
Content For You