US Supreme Court Credits Georgia Same-Sex Adoption, Overturns Alabama Rulings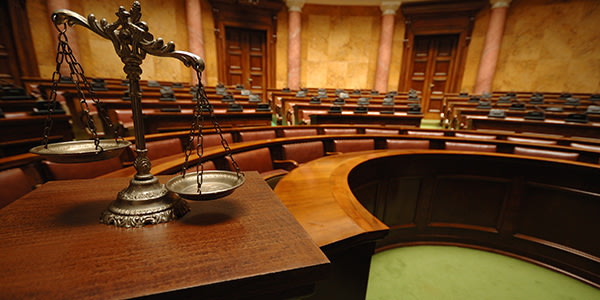 The US Supreme Court this week issued an order granting full faith and credit to a lesbian adoption that took place in Georgia and that the Alabama Supreme Court refused to recognize. The unanimous order reversing the Alabama Supreme Court's ruling is considered a big win for same-sex adoption, according to Slate.
The case is called VL v. EL, and it is about VL seeking visitation with children that EL bore and that VL adopted in Georgia. The couple did not marry but raised the children together for 17 years. When they broke up, EL refused to allow VL visitation, and for a long time the Alabama courts agreed.
Full Faith and Credit
VL sued her former partner, EL, in Alabama state court, accusing EL of denying her visitation and custody of the now 13-year-old and 11-year-old twins. Alabama continually denied the plaintiff visitation rights, refusing to recognize the Georgia adoptions.
But, according to the Full Faith and Credit principle enshrined in the US Constitution, state courts must recognize and honor the decisions of other state courts. Specifically, when it comes to family matters, federal law states in 28 USC Section 1738 that courts must honor the custody and visitation judgments made in other states. The law applies to a "person acting as a parent" who has been awarded custody by a court or claims a right to custody.
In other words, EL could not use Alabama courts to thwart the decisions made in Georgia. The Alabama judges in this case found that Georgia broke its own laws by allowing the adoption and so had no problem invalidating EL's claim to custody.
But the US Supreme Court completely, totally, and unanimously disagreed. So what does this mean for other same-sex couples seeking to adopt?
Conflict of Laws
The decision in VL v. EL has important implications. It sends a clear message to courts that the full faith and credit cannot be conveniently forgotten when a court disapproves of another state's order.
Tobias Barrington Wolff, a professor at the University of Pennsylvania Law School, was the lead author of a brief submitted in this case on behalf of conflict-of-law scholars. He told Slate, "This ruling marks a major turning point. The court has reaffirmed that full faith and credit -- one of the cornerstones of our system of government -- applies to same-sex couples and their families."
Related Resources:
You Don't Have To Solve This on Your Own – Get a Lawyer's Help
Meeting with a lawyer can help you understand your options and how to best protect your rights. Visit our attorney directory to find a lawyer near you who can help.
Or contact an attorney near you: