Supreme Court Sends Indian Adoption Case Back to S.C.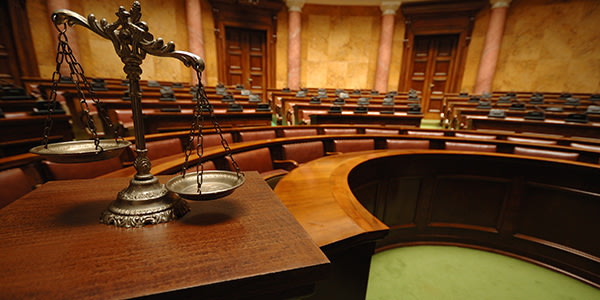 The U.S. Supreme Court has sent a contentious adoption case back to South Carolina's Supreme Court.
In a 5-4 ruling, justices reversed the South Carolina Supreme Court's decision in the case of Adoptive Couple v. Baby Girl. South Carolina's highest court had affirmed a lower court's ruling to award custody of the girl to her biological father, a Cherokee Indian who cited the Indian Child Welfare Act of 1978 in support of his custody claim.
But as Justice Samuel Alito explained, the Act does not apply in this case.
Adoption Dispute After Deployment
The case began when baby Veronica's biological father, Dusten Brown, was in the National Guard and about to deploy to Iraq, CBS News reports. He signed paperwork that terminated his parental rights.
Veronica's biological mother gave birth in 2009, and allowed Matt and Melanie Capobianco to adopt her baby. The Capobiancos cared for Vernoica for two years.
But Brown insists he didn't know that by signing the paperwork, he was "giving up everything" when it came to Veronica. Brown took legal action, and a lower court awarded him custody in 2011.
South Carolina's Supreme Court affirmed that decision; the Capobiancos appealed.
The Indian Child Welfare Act
As part of Brown's argument in support of custody, he invoked the Indian Child Welfare Act of 1978. The federal law was enacted in response to a large number of Indian children who, at one time, were being removed from their homes and placed with non-Indian adoptive or foster parents.
The Act's primary goal is to keep Indian children in custody of their parents. Under the Act, tribes typically have a strong say in where their children should be placed.
But while the Act remains valid, it can't be cited when a biological parent agrees to terminate his parental rights before the child is born, Justice Alito wrote for the Court. Because Brown signed away his rights, he thus never really had custody of Veronica to begin with, the Court held.
Alito also noted that the statute was primarily aimed at preventing social workers and states from removing children from their Indian homes and placing them with adoptive families.
Its ultimate purpose, therefore, was to prevent family breakups and the harm that arises from breaking the bonds of continued custody -- a bond which Brown, according to Alito, never really had.
Though the Supreme Court's adoption ruling may seem like bad news for Brown, the fight is not yet over for him or the Capobiancos. The case is now being sent back to South Carolina for further proceedings.
Related Resources:
You Don't Have To Solve This on Your Own – Get a Lawyer's Help
Meeting with a lawyer can help you understand your options and how to best protect your rights. Visit our attorney directory to find a lawyer near you who can help.
Or contact an attorney near you: