Tesla Gets Green Light From Court to Sell Cars in Mass.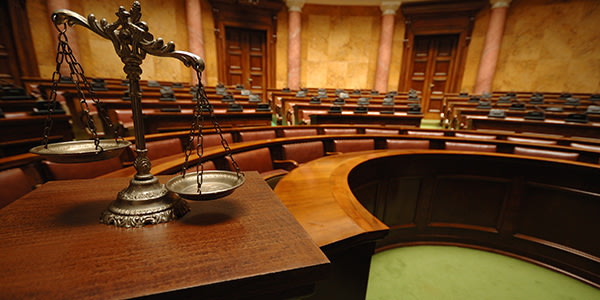 Electric car maker Tesla has gotten the go-ahead from Massachusetts' Supreme Judicial Court, which ruled Monday that a state law couldn't be used to stop Tesla from selling cars.
The Massachusetts State Automobile Dealers Association had tried to bar Tesla from selling its premium electric cars at an upscale mall in Natick, under a law that prevents manufacturers from owning and operating dealerships. But the high court disagreed.
The Boston Globe reports that Tesla is facing similar restrictive laws in Texas, Arizona, and Maryland. So how did Tesla manage to win in Massachusetts?
How Far Does Mass. Law Stretch?
The Massachusetts law at issue in this case was Chapter 93B, which includes prohibitions against unfair business practices. Among those business practices, the law prevents manufacturers from owning and operating dealerships which sell the same cars they manufacture. The law is intended to protect dealerships from being undersold by car manufacturers or distributors who don't need to markup the price of the cars to sell to consumers.
The Massachusetts State Automobile Dealers Association (MSADA) had wanted to use this law to bar Tesla from selling cars directly to consumers at a showroom in the Natick Mall. In a prior Massachusetts case, the Supreme Judicial Court had ruled that car dealers couldn't sue under Chapter 93B unless they actually sold cars that were affiliated with the distributor or manufacturer. However, this case is nearly 30 years old, and the law had been amended since then.
MSADA argued that the 2002 amendments to Chapter 93B broadened the scope of the law enough that they could sue unaffiliated motor vehicle manufacturers or distributors, but the Massachusetts high court said no.
Suing Tesla Not Within 93B's Purpose
The SJC noted in its opinion that MSADA and others could not ignore the legislative purpose of 93B -- even after the amendments. That purpose is to "prevent abuses by manufacturers of their franchisee dealers." While Tesla may prove to be competition for MSADA, the fact is that none of them are Tesla dealers. This isn't the kind of competition that 93B was intended to regulate, so the SJC ruled that MSADA had no standing to sue under that chapter.
This isn't the end of this fight, however. It seems likely that some cause of action for unfair competition will stick against Tesla, just not this one.
Related Resources:
You Don't Have To Solve This on Your Own – Get a Lawyer's Help
Meeting with a lawyer can help you understand your options and how to best protect your rights. Visit our attorney directory to find a lawyer near you who can help.
Or contact an attorney near you: