Wikimedia Clears Legal Hurdle in Surveillance Suit Against NSA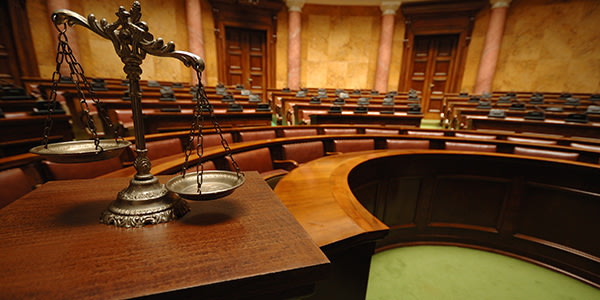 Back in March of 2015, Wikimedia, with help from the ACLU, sued the National Security Agency and the U.S. Department of Justice regarding the entities' surveillance on online communications. This week, the U.S. Fourth Circuit Court of Appeals reinstated the lawsuit after it had been dismissed by a lower court.
The Fourth Circuit affirmed the dismissal of other plaintiffs in the case, but ruled that Wikimedia had standing to bring the suit because its allegations were enough to "make the plausible conclusion" that it had been specifically targeted by the NSA. Here's a look at Wikimedia's claims and the court's decision.
Up to No Good Upstream
Wikimedia's claims center on the NSA's practice of "Upstream surveillance": tapping into "the Internet backbone inside the United States" through which online, text-based communications flow. The suit alleges the government conducted bulk searches of both international and domestic communications, generally, and that the NSA intercepted and reviewed Wikimedia's communications, specifically.
The original lawsuit was based largely on information gleaned from former NSA contractor Edward Snowden's revelations regarding the extent of NSA spying after 9/11. Wikimedia, and the other plaintiffs, claimed this type of surveillance violated the First and Fourth Amendments, and asked for an order permanently enjoining the NSA from conducting Upstream surveillance, as well as an order directing the NSA "to purge all records of Plaintiffs' communications in their possession obtained pursuant to Upstream surveillance."
Suspects, Surveillance, and Speculation
In regards to Wikimedia's claims, at least, a three-judge panel of the Fourth Circuit overturned the lower court's determination that the company's injuries were too speculative to establish standing to sue. "Indeed, there's nothing speculative about it," wrote Judge Albert Diaz, adding "the interception of Wikimedia's communications is an actual injury that has already occurred."
Therefore, Wikimedia's suit can proceed. But other plaintiffs were not so fortunate. The Fourth Circuit affirmed the dismissal of all the other claimants, including Amnesty International USA and the National Association of Criminal Defense Lawyers. Government lawyers could request a rehearing in front of the entire Fourth Circuit or continue to argue the case on the merits. What will happen next is anyone not representing the NSA's guess.
Related Resources:
You Don't Have To Solve This on Your Own – Get a Lawyer's Help
Meeting with a lawyer can help you understand your options and how to best protect your rights. Visit our attorney directory to find a lawyer near you who can help.
Or contact an attorney near you: