Wyoming's Gray Wolves Placed Back Under Federal Protection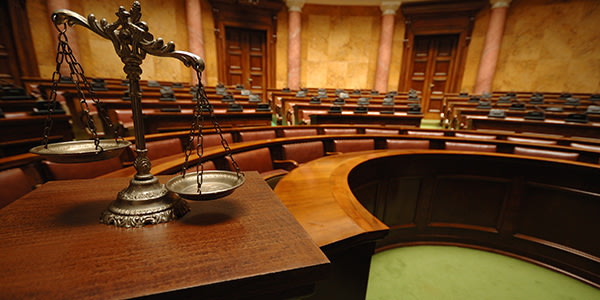 A federal judge has reinstated federal protections for gray wolves in Wyoming but stopped short of declaring them once again endangered or threatened.
The ruling marks the latest twist in an extended legal battle between the state of Wyoming and federal authorities regarding the wolves, reports USA Today. In 2012, the wolves were delisted from the Federal List of Endangered and Threatened Wildlife, and control over maintaining the wolves' population was transferred to individual states, including Wyoming.
Tuesday's ruling, however, places the wolves in Wyoming back under the protection of the federal government.
Reliance on Wyoming's Scheme 'Arbitrary and Capricious': Judge
In her ruling setting aside the 2012 rule that gave Wyoming control over the state's wolf population, U.S. District Judge Amy Berman Jackson found the U.S. Fish and Wildlife Service's acceptance of the state's nonbinding scheme for managing the wolves' population was "arbitrary and capricious."
At the time of delisting the gray wolf, the Fish and Wildlife Service set a minimum population goal in Wyoming of 10 breeding pairs and 100 wolves, not counting those within the boundaries of Yellowstone National Park. The plaintiffs in this case -- which included The Center for Biological Diversity, Defenders of Wildlife, Fund for Animals, Humane Society of the United States, Natural Resources Defense Council, and Sierra Club -- argued that the 2012 rule actually requires the state of Wyoming to maintain a "buffer" population above and beyond this minimum number, and the that state's regulatory mechanisms failed to ensure the maintenance of this buffer.
The court agreed, finding that Wyoming's rules regulating the number of gray wolves in the state -- which include allowing the wolves to be hunted both for sport and to protect livestock -- were indeed inadequate to ensure the wolves' population remained above minimum levels.
Wolves to Remain Delisted
In only overturning the 2012 rule in part, the court found in favor of the government in allowing the gray wolf to remain off the Federal List of Endangered and Threatened Wildlife. The animals and plants placed on the list, created by the 1973 Endangered Species Act, receive federal protection.
Citing "the level of genetic exchange reflected in the record," the court decided not to "disturb the finding that the species has recovered, and it will not overturn the agency's determination that the species is not endangered or threatened within a significant portion of its range."
According to USA Today, the current population of gray wolves in the northern Rocky Mountain region is estimated at 320 packs consisting of at least 1,691 wolves and at least 78 breeding pairs.
Related Resources:
You Don't Have To Solve This on Your Own – Get a Lawyer's Help
Meeting with a lawyer can help you understand your options and how to best protect your rights. Visit our attorney directory to find a lawyer near you who can help.
Or contact an attorney near you:
Content For You