USSC to Michigan Update: No, a Thousand Times No, on Carp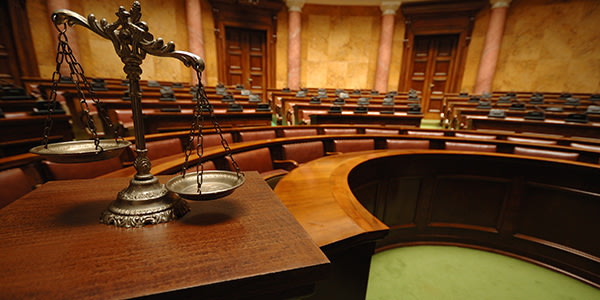 If you have been hooked on the on-going saga of Asian Carp, the State of Michigan and the Supreme Court, you will be interested to hear that last week, the Supreme Court denied a request from the state of Michigan for the third time to close the locks leading from Chicago-area waterways to Lake Michigan. According to the state, this would have served to prevent the spread of the insidious Asian carp which have devastated many native species on their journey up the Mississippi river to the Great Lakes, from their original home in the fish farms of the South.
According to Reuters news service, in his latest request, Michigan Attorney General Mike Cox sought to re-open Supreme Court cases that dated back to the 1920's involving the Chicago-area waterway system and how much water can be diverted from Lake Michigan. It is this path, Cox argued, that now serves as a major conduit for the carp to pass into Lake Michigan, threatening ecological and economic havoc on the Great Lakes. The fishing and tourism industry in and around the Great Lakes is valued at about $7 billion dollars.
After this last denial from the High Court, AG Cox will have to consider other options, be they legislative or fresh legal pursuits in the lower federal courts. According to The Detroit News, Mr. Cox issued a statement saying he hoped the White House or Congress would take action on the issue. In fact, The News says, carp control advocates said they'd pursue passage of the CARP Act in Congress, a bipartisan, bicameral bill introduced by Rep. Dave Camp, R-Midland, and Sen. Debbie Stabenow, D-Lansing, of Michigan. This bill, would aim to do what the Supreme Court would not, namely, seek an immediate closure of navigational locks and canals around Chicago. The Army Corps of Engineers would then be directed to erect permanent barriers to keep the fish out.
At this point, the carp control advocates seem to be realizing that the courts are not their only, or even their best option. In a statement to the The Detroit News, Henry Henderson, director of the Natural Resources Defense Council's Midwest Program, said, "This fight is not over, it is simply shifting. By choosing not to engage, the Justices have opened other venues for addressing the invasive species threat."
Related Resources:
You Don't Have To Solve This on Your Own – Get a Lawyer's Help
Meeting with a lawyer can help you understand your options and how to best protect your rights. Visit our attorney directory to find a lawyer near you who can help.
Or contact an attorney near you: