You Kent Always Get What You Want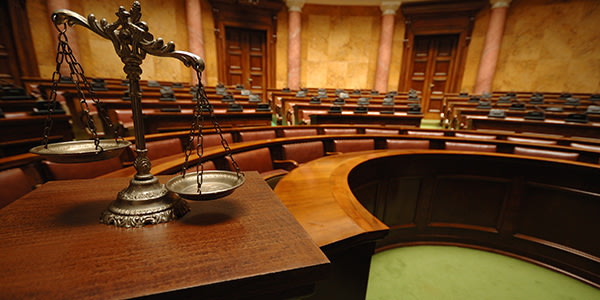 Well, the long national bewilderment is over: Samuel Kent's resignation is in, and the White House has accepted.
Kent offered his one-sentence resignation last week when officials of the US Senate arrived at the Massachusetts prison where he is serving his 33-month sentence for obstruction of justice to deliver a summons to appear at the upcoming Senate impeachment trial.
The resignation became effective yesterday, and the White House told Kent that it wholeheartedly accepted the news.
The resignation obviates the need for that trial, but the House and Senate are still figuring out what, exactly, needs to happen next.
This wasn't the first time Kent had resigned. He previously announced his resignation right after his conviction, but it didn't become effective until 2010. Kent's idea was to continue to draw his federal salary and hopefully convince Congress to skip the expense of an impeachment trial since he'd be leaving the bench anyway.
Congress didn't go for that, however, and it initiated impeachment proceedings at record speed.
At that point, his plans having gone awry and facing more public humiliation, Kent decided it was time to retire for real, proving the old saying that you can't always get what you want.
Now, there's no way to be sure until the tell-all book hits the shelves, but the plan sounded like the work of Dick DeGuerin, Kent's attorney. DeGuerin has some experience with the ins and outs of Congressional politics, having represented former Rep. Tom Delay and Senator Kay Bailey Hutchison before.
I would have loved to hear the final phone conversation leading up to Kent's decision to resign. Here's my dramatization of what I think would have happened:
"Hey there, Sam, how's prison treatin' you?"
"Not good, Dick, not good."
"How's the treatment program coming along?" [Kent had to enter an alcohol treatment program as part of his sentence.]
"Not so great. It's been a rough few weeks. I need a whiskey, Dick."
"Well, stay strong. Condition of your sentence and all that."
"Our idea about the postdated resignation didn't seem to go over very well, did it?"
"No, it sure as hell didn't. Didn't see that one coming. I thought Congress would be grateful we gave 'em an excuse not to do any work, but
apparently
the idea of a judge getting paid with taxpayer money while sitting in prison doing nothing just didn't sit right with some people. I blame the economy, personally."
"What am I supposed to do now, Dick? I can't take a trial in the Senate. All those outraged senators . . . "
"Oh, hold on a sec, Sam, I just got a text from Allen [
Stanford
]. Oh crap, looks like they've just revoked his bail. I gotta go deal with this. Man! Representing broken men who are in the process of losing all their assets has never
been
so good! It's not very lucrative, I'll grant you that, but damn I love me that
fame
! Alright, take care now, Sammy."
"But Dick, wait - what should I do?"
"Well, why don't you just toss a resignation letter at the Senate hacks when they come to drag you to the Senate chambers in chains. That oughta learn 'em!" <<click>>
"Oh . . . well, ok."
So long and farewell, Samuel Kent, we will miss you and your resignation antics.
See Also:
Federal Judge Resigns Again, This Time Effective Tuesday (
Texas Lawyer
)
Judge Kent Resigns -- Once More, With Feeling (
Above the Law
)
Kent Resigns, Spares Himself Senate Trial (
WSJ Law Blog
)
Judge Kent resigns amid impeachment proceedings (
Houston Chronicle
)
You Don't Have To Solve This on Your Own – Get a Lawyer's Help
Meeting with a lawyer can help you understand your options and how to best protect your rights. Visit our attorney directory to find a lawyer near you who can help.
Or contact an attorney near you:
Content For You