US Senate Can't Wait to Try Kent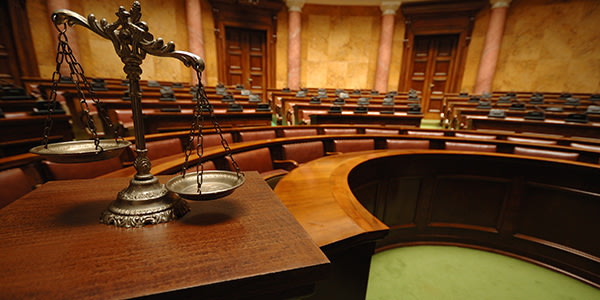 It's been a little while since I wrote about the impeachment of soon-to-be-former Judge Samuel Kent, and so much has happened, it's hard to know where to begin.
First of all, he's been
officially impeached
. The House
voted on Friday
to send articles of impeachment to the Senate. The vote was unanimous. Ouch.
Today, the Senate accepted those articles and began process leading up to Kent's trial. It's the first impeachment since Bill Clinton's in 1999.
[For those of you who don't know Kent's backstory, I've posted on the saga
here
,
here
,
here
and
here
. There, that should get you caught up.]
In a dramatic play scripted by the Constitution itself, select members of the House and their staffs walked the articles through the Rotunda and delivered them into the Senate Chamber.
Once the articles were inside, the Senate voted to appoint a 12-member committee, to be led by Sen. Claire McCaskill (D - MO), to gather evidence and produce a summary of their findings for consumption by the full Senate.
If Kent hasn't resigned by the time the committee has finished the report, the full Senate will then chime in, asking questions of the House representatives and Kent's counsel before voting on whether to convict.
The
Galveston County Daily News
tried to contact Dick DeGuerin, Kent's attorney during his trial for obstruction of justice, to find out whether DeGuerin would represent Kent before the Senate, but didn't receive a response.
It could be that DeGuerin has better things to do. Another high-profile client of his - a Texas financier named R. Allen Stanford - is apparently in hot water over some Ponzi scheme or another, and DeGuerin may have decided to move on to this latest photo opportunity rather than defend a client who's about to lose his income and whose trial will only barely make C-SPAN, much less the network news.
Let's just hope, for Stanford's sake, that DeGuerin's suggestions to him are better than his advice to Kent that he postpone his retirement while collecting his federal judicial salary in prison. That one didn't go over so well, apparently.
See Also:
Senate Impeachment Proceedings (
C-SPAN
)
Imprisoned judge's impeachment begins (
MSNBC
)
Judge Samuel Kent Impeached By House (
Huffington Post
)
You Don't Have To Solve This on Your Own – Get a Lawyer's Help
Meeting with a lawyer can help you understand your options and how to best protect your rights. Visit our attorney directory to find a lawyer near you who can help.
Or contact an attorney near you: