Mean Boys: Court Rules Against Brothers After Blog Disrupts School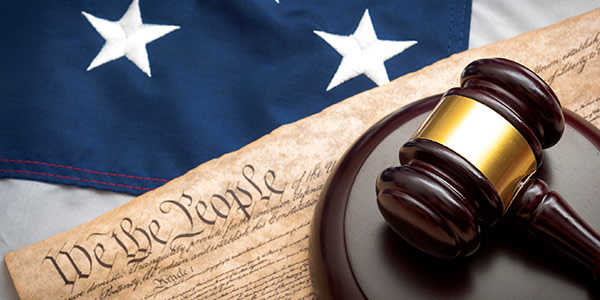 Lee's Summit North High School suspended twin brothers Sean and Steven Wilson for 180 days after a website they created to discuss, satirize, and "vent" about events at the school went semi-viral and disrupted school. The school was peeved because the blog contained several racist and sexist comments, including sexist remarks about named female students, Ed Week reports. The Wilson brothers reportedly created the posts, though a separate racist comment was allegedly posted by a third student.
The Wilsons, then juniors, were allowed to enroll at Summit Ridge Academy during their suspension. They sued the school district, claiming that the suspension violated their free speech rights, and that they would suffer irreparable harm at Summit Ridge. (Lee's Summit had honors courses and band. Summit Ridge did not.)
The district court granted the Wilsons' Motion for a Preliminary Injunction, finding that the Wilsons were likely to succeed on the merits, and that the band and honors class deficiency constituted irreparable harm. The Eighth Circuit Court of Appeals reversed that decision on Wednesday.
The Eighth Circuit reviewed the Wilsons' case using the Supreme Court's reasoning from Tinker v. Des Moines. In Tinker, the Court held that schools couldn't censor students' free speech unless that speech "materially and substantially interfere with the requirements of appropriate discipline in the operation of the school."
The interference is what sunk the twins' case.
Court records indicated that the content of the boys' website disrupted normal activity at the school. One of the teachers described the day the website spread as the most disrupted day of her career.
(This sounds like the day Regina George plastered copies of the Burn Book around the school in Mean Girls. Except the Wilson twins had a website instead of a scrapbook. And their site included racist and sexist content. Otherwise, exactly the same.)
The Eighth Circuit reasoned, "Under Tinker, speech which actually caused a substantial disruption to the educational environment is not protected by the First Amendment. Therefore, the Wilsons are unlikely to succeed on the merits."
The court also concluded that the Wilsons didn't meet the standard for irreparable harm, since their concerns about not receiving college band scholarships and jeopardizing future music careers were speculative, rather than "certain and great." Speculative harm does not support a preliminary injunction.
(Sidebar: Funny thing about those allegedly racist/sexist websites: They can do more harm to a kid's scholarship/career prospects than not participating in band. Admissions officers can Google.)
The Wilson twins' fate at Lee Summit North is still uncertain. Though the Eighth Circuit concluded that boys weren't entitled to a preliminary injunction, it left the "unenviable task of fashioning a remedy" to the district court.
Related Resources:
Content For You