Trump Threatens Executive Order to End Birthright Citizenship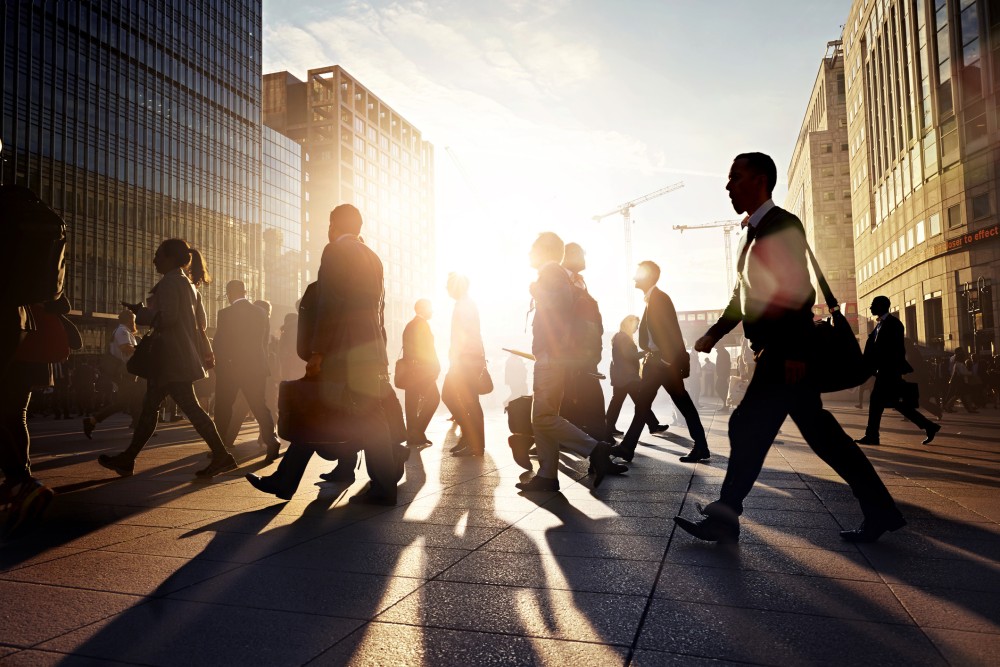 "All persons born ... in the United States ... are citizens of the United States and of the State wherein they reside."
That's the text from the Fourteenth Amendment of the U.S. Constitution, upon which birthright citizenship is based. It means that individuals born in the United States are automatically granted U.S. citizenship. But if President Donald Trump has his way, that constitutional right may soon change.
"We're the only country in the world where a person comes in and has a baby, and the baby is essentially a citizen of the United States for 85 years with all of those benefits," Trump told Axios. "It's ridiculous. It's ridiculous. And it has to end." And while that first part might not be true (over 30 other countries provide birthright citizenship), Trump's effort to end that policy is earnest. But can he? And if so, how?
Citizenship and the Constitution
In that interview with Axios, President Trump claimed he could alter birthright citizenship via executive order. "It was always told to me that you needed a constitutional amendment. Guess what? You don't," Trump asserted. "You can definitely do it with an act of Congress. But now they're saying I can do it just with an executive order."
Nearly all legal experts, and even some within Trump's own party, disagree. "Well you obviously cannot do that," Republican House Speaker Paul Ryan said on Tuesday. "You cannot end birthright citizenship with an executive order." Conservative legal columnist Dan McLaughlin (who supported Brett Kavanaugh's nomination to the Supreme Court) wrote last month that, "from a legal perspective," the matter of birthright citizenship had been settled: "a proper originalist interpretation of the U.S. Constitution, as presently written, guarantees American citizenship to those born within our borders."
But just because birthright citizenship is settled law now, can't laws change?
Changes to Citizenship Laws
This isn't the first time that birthright citizenship has been challenged, legally. In 1995, a slew of legislative action aimed to deny citizenship to children born to alien parents in the U.S. But, as then-Assistant Attorney General Walter Dellinger explained at the time, "the rule of citizenship acquired by birth within the United States is the law of the Constitution [and therefore] it cannot be changed through legislation, but only by amending the Constitution." Even an act of Congress "that purports to deny citizenship by birth to persons born within the jurisdiction of this country is unconstitutional on its face." Dellinger also asserted that efforts to amend the Constitution "would flatly contradict our constitutional history and our constitutional traditions."
An executive order is neither legislative action nor a constitutional amendment, so it is difficult to see how one would successfully repeal birthright citizenship. Executive orders can direct the executive branch on how to interpret and enforce existing law, but don't purport to change underlying laws or make new ones. They are also subject to judicial review, and some of President Trump's executive orders on immigration -- specifically relating to the travel ban from Muslim-majority countries and withholding federal funds from sanctuary jurisdictions -- have not fared too well in the courts. So, if Trump does follow through with his threat to end birthright citizenship, expect a long and politically heated legal battle.
If you have more questions regarding immigration or your citizenship status, an experienced immigration attorney is only a call or click away.
Related Resources:
You Don't Have To Solve This on Your Own – Get a Lawyer's Help
Meeting with a lawyer can help you understand your options and how to best protect your rights. Visit our attorney directory to find a lawyer near you who can help.
Or contact an attorney near you: