39 Lashes: Is Adultery A Crime in New Hampshire?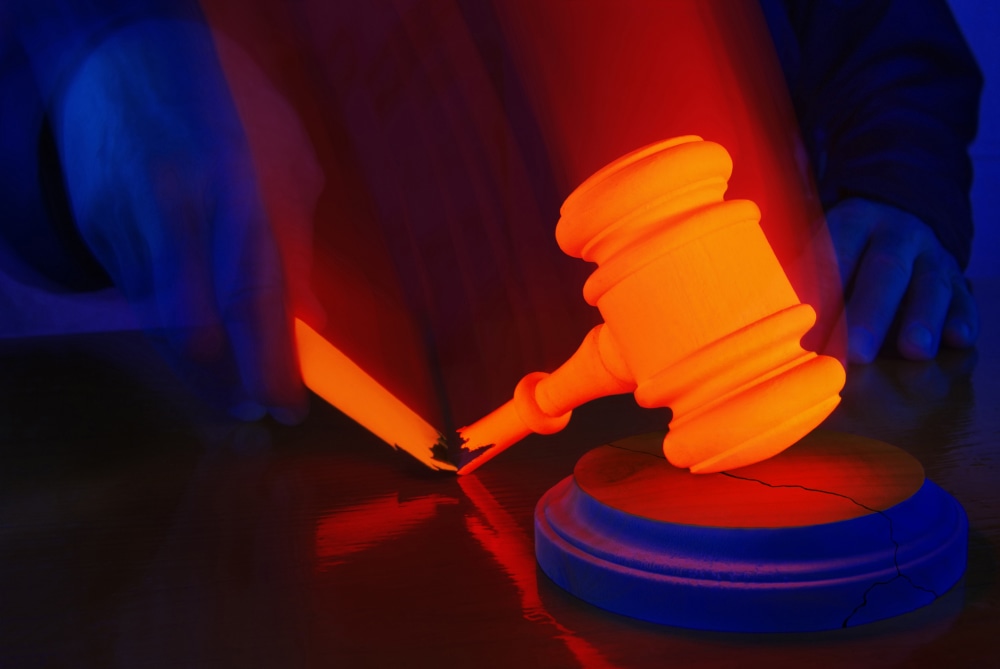 So many laws, so little time. The New Hampshire State Legislature decided to clean house a bit and review some of the older laws that are no longer relevant to a modern society. The found a terrific place to start. The Legislature is considering changing the law that applies an original criminal penalty of one year in jail or up to 39 lashes -- for adultery. Sheesh, even Hester Prynne didn't have it quite that bad. In 1992, the penalty was humanely reduced to a fine of up to $1,200. Just tack it on to the alimony bill. However, the law making adultery a crime remains.
Arguments for and against removing the criminal stigma from this particular peccadillo are flying. Excellent argument for decriminalization: several state representatives say the law is archaic, difficult to enforce and not the state's business (unless you are the governor, but we already knew that). One more excellent reason to change the law, "I think adultery is a symptom of a relationship in trouble," said New Hampshire state Rep. Timothy Horrigan, a Democratic co-sponsor of a bill to overturn the law. "It's not a criminal offense." Sounds like a strong, 21st century reason. One more good reason, in his view it's, "clearly ... unconstitutional," said Jonathan Turley, a Georgetown University law professor.
No doubt the Professor was mulling over such important Supreme Court cases as Griswold v. Connecticut (struck down state statute criminalizing use of contraceptives by married couples), Eisenstadt v. Baird (extending the courtesy to unmarried couples) and Lawrence v. Texas, (striking down a state law against sodomy). The Court used the right of privacy it found to be guaranteed by the Constitution to invalidate each of these laws and to indicate that the government should stay out of the love lives of its citizens.
However, some conservative legal thinkers do not agree with the interpretation that allows for such a right of privacy, and some in New Hampshire think it is not in the best interest of the state to decriminalize extra-marital adventures. Kevin Smith, executive director of Cornerstone Action, a conservative think tank in New Hampshire, said the state should not take such a relaxed attitude toward infidelity. "If you think a broken family doesn't cost taxpayers, think again," Smith said. "It is the state's concern if more families dissolve because of the costs."
According to various sources, there are still many states with these types of laws on the books, for example including (but by no means limited to) Arizona, Florida, Montana, Rhode Island and Utah. Oh, and South Carolina. Looks like Mark Sanford has one more small problem to clear up.
Related Resources:
You Don't Have To Solve This on Your Own – Get a Lawyer's Help
Meeting with a lawyer can help you understand your options and how to best protect your rights. Visit our attorney directory to find a lawyer near you who can help.
Or contact an attorney near you: