How Does an 'Atomic Wedgie' Lead to Murder Charge?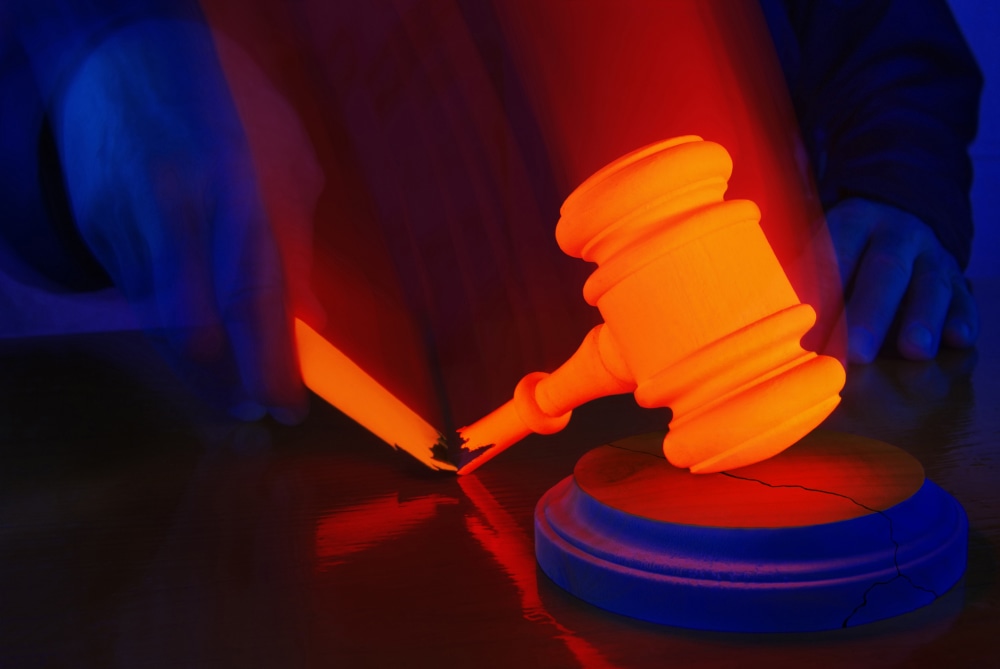 An adolescent prank has turned into a murder charge for an Oklahoma man who allegedly killed his stepfather with an "atomic wedgie."
Brad Lee Davis, 33, an ex-Marine, is accused of stretching the back of his 58-year-old stepfather's underwear so far that it covered the man's face and neck, suffocating him, Reuters reports.
Does this wedgie-gone-wrong really justify a murder charge?
'Atomic Wedgie' Goes Nuclear
According to an arrest affidavit for Davis, he and stepfather Denver St. Clair were in a "drunken family fight" at a home near Oklahoma City. The Oklahoma Medical Examiner's office announced that St. Clair's cause of death was "asphyxiation and blunt force trauma."
Investigators say Davis has admitted to "hitting St. Clair several times until St. Clair lost consciousness," reports Tulsa's KJRH-TV. Only after his stepfather was presumably unconscious did David allegedly give St. Clair the last wedgie he would ever receive.
Allegedly beating someone into unconsciousness and suffocating the victim with his own underwear certainly seems like grounds for a murder charge, but did Davis have the proper intent?
A defendant can be convicted of murder even without having intent to kill his or her victim, as long as there was intent to cause serious injury to the victim that the defendant knew could lead to death. Intending to punch someone in the head until he loses consciousness likely falls under this category.
Possible Defenses?
Still, it's possible Davis could try to claim self-defense in his stepfather's death, as KRJH reports that Davis believes that his stepfather "swung first."
However, in order to claim self-defense, Davis would have to establish that he had a reasonable fear of an imminent threat on his life from St. Clair's drunken attacks. If Davis reasonably believed that his stepfather presented a risk to his life, he may claim self-defense in responding with lethal force.
It may stymie Davis' potential defense that he chose to give St. Clair a wedgie after he was no longer a threat, since there was no imminent threat of harm from the older man. Investigators say they found pictures on Davis' cell phone that depict the victim "lying on the living room floor in a smear of blood" both before and after the "atomic wedgie," reports KRJH.
This evidence seems to support a charge of first degree murder, arguably showing that Davis was deliberate and not spontaneous in killing his stepfather.
Atomic or not, giving an "atomic wedgie" to a prone, bleeding body is a bad idea.
Follow FindLaw for Consumers on Facebook and Twitter (@FindLawConsumer).
Related Resources:
You Don't Have To Solve This on Your Own – Get a Lawyer's Help
Meeting with a lawyer can help you understand your options and how to best protect your rights. Visit our attorney directory to find a lawyer near you who can help.
Or contact an attorney near you: