Pic of Fake Sex Act With Jesus Statue Lands Teen in Legal Trouble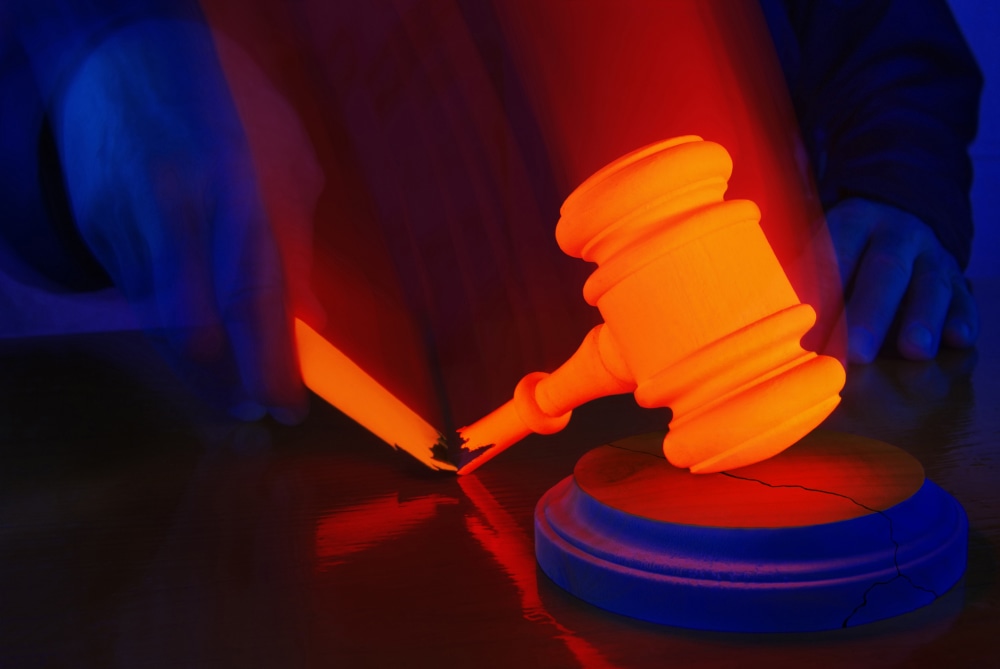 How does simulating oral sex with a statue of Jesus turn into a potential two years in juvie?
Start by examining the case of a 14-year-old Pennsylvania teen who has been charged with the "desecration of a venerated object." In July, the young man posted pictures to Facebook of him straddling a statute of a kneeling Jesus in front of an Everett, Pennsylvania, Christian organization, reports The Huffington Post.
What's going on in this Jesus statue oral sex case?
What Is 'Desecration'?
The boy who wanted his Facebook friends to believe that a statute of Jesus is performing fellatio on him is facing a charge for "desecration of a venerated object" in Pennsylvania family court. Most courts will allow teens to be transferred to adult criminal court if their crime is serious enough and they are of a certain minimum age. The 14-year-old prankster is eligible to be transferred to criminal court in his state (the minimum age is 14), but is the crime that serious?
In Pennsylvania, desecration, theft, or sale of "venerated objects" is a second degree misdemeanor -- with a maximum penalty of two years incarceration. The statute describes "desecrate" as "[d]efacing, damaging, polluting or otherwise physically mistreating in a way that the actor knows will outrage the sensibilities of persons likely to observe or discover the action." The statute applies specifically to objects like burial grounds and markers, but also to places of worship and public monuments.
So if "The Simpsons" were set in Pennsylvania, Bart might be facing similar punishment. Mother Jones reports that Pennsylvania isn't the only state with this kind of "venerated object" statute, but this is one of the few that doesn't require actual physical harm to the property.
Why Not Vandalism?
It would seem that the more reasoned answer to teenage shenanigans involving the kneeling Jesus statue might be to charge the teen with vandalism. First-time charges typically result in community service for teens, but vandalism typically requires that actually property damage had been done. If the teen had spray painted the statute with "Jesus Sucks," vandalism might be appropriate. But since the statute wasn't actually touched or damaged, the desecration law may be the only one that applies.
Mother Jones reports that an LGBT advocacy group, Truth Wins Out, has argued that the law violates the Establishment Clause -- mixing church and state.
Stay classy Pennsylvania!
Related Resources:
You Don't Have To Solve This on Your Own – Get a Lawyer's Help
Meeting with a lawyer can help you understand your options and how to best protect your rights. Visit our attorney directory to find a lawyer near you who can help.
Or contact an attorney near you: